University to honour Ann Gloag and Professor Nicholas Hastie
Published On Fri 14 Nov 2014 by Roddy Isles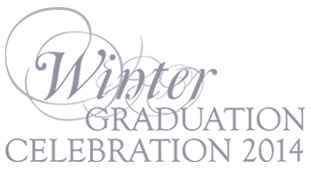 The University of Dundee will next week award honorary degrees to the businesswoman and charity campaigner Ann Gloag OBE and Professor Nick Hastie, one of the UK's leading researchers in the life sciences.
Both will receive their honorary degrees at the Winter Graduation ceremonies in the Caird Hall in Dundee on Thursday November 20th. Ms Gloag will receive hers in the morning ceremony, while Professor Hastie will attend the afternoon event.
"Our Honorary Graduands reflect the vision and ambitions of the University itself, people who have transformed lives in the UK and around the world," said Professor Pete Downes, Principal and Vice-Chancellor of the University.
"Ann Gloag has had a hugely successful business career but has also been a major philanthropist who founded and supported hugely important charity projects in Africa and made significant donations closer to home here in Scotland.
"Nick Hastie is among the world leaders in human genetics and chromosome biology who has helped further our understanding of diseases.
"Both stand as a great inspiration to staff and students."
Ann Gloag OBE is a businesswoman and charity campaigner, who co-founded the international transport company Stagecoach Group.
A native of Perth, Ann Gloag worked for 20 years as a nurse in Tayside before she helped establish Stagecoach as a company in 1980. Two buses were bought with her father's redundancy money. From that start a global transport empire has grown which now carries three million customers every day and has an annual turnover in excess of £1billion. Ms Gloag remains a non-executive Director of the company,
As well as being a successful businesswoman, she has been a major philanthropist with strong personal involvement in some of the projects she supports through The Gloag Foundation. In Kenya, she funds and runs an orphanage, school and Women's Rescue Centre. She runs a school for 200 children in the world's largest slum, Kibera.
In 2008, she established the Freedom From Fistula Foundation, working in Sierra Leone, Kenya and Malawi, a charity for women left doubly incontinent and abandoned following childbirth. In 2010, she helped open a maternity unit in Sierra Leone, and has helped establish a hospital in Malawi. Two hundred obsolete beds from Ninewells Hospital were transported to Malawi to help get the hospital established.
More locally, she acted as Patron to a successful £7.5million appeal to support cardiovascular research in the University of Dundee. She funded part of the Ninewells Maggie Centre and has provided support to educational institutions such as Perth College, St Andrews University, Napier University's Beacon Wards Initiative as well as a range of other Scottish charities.
In 2009, she was admitted into the Order of the Star of Africa. She received the inaugural Susan B. Anthony Humanitarian Award from the National Council of Women of the United States at the United Nations (2010) and the Eleanor Roosevelt Val-Kil Medal (2011). In 2013, Ann was named Global Woman of the Year by the St Andrews Society of the State of New York. She has won the Businesswoman of the Year Award, European Women in Achievement Award and a Great Scot Award. Her charitable works were recognised by an OBE in 2004.
Professor Nick Hastie is widely recognised as one of the leading UK researchers in the life sciences and as an international expert in human genetics and chromosome biology.
Professor Hastie is Director of the Medical Research Council Human Genetics Unit and the Institute of Genetics and Molecular Medicine in Edinburgh. He was born in North Wales, where he attended Colwyn Bay Grammar School. He went on to receive an honours degree in Medical Microbiology at Liverpool University. Following that, he carried out his PhD work on Influenza Replication at Cambridge University. Since then, he has worked in many areas including gene expression, genome organisation and protein evolution. He has had a long-term interest in human developmental genetics, concentrating on the childhood kidney cancer, Wilms' tumour. Over the past few years Professor Hastie has also become heavily engaged in a major population genetics project to identify genetic risk factors for common disease.
He is Chairperson of a number of Scientific Advisory Boards, including (until 2010) that for the Sanger Institute and the Wellcome Trust Centre for Human Genetics. He was European Editor of Genes & Development for a decade and currently sits on the Advisory Boards of Genes & Development and PLoS Biology. Professor Hastie is a Fellow of the Royal Society, a Fellow of the Royal Society of Edinburgh, a Member of EMBO and was awarded a CBE for Services to Science in 2006. He was awarded the Medal of the Genetics Society of the UK in 2008.
Roddy Isles
Head of Press
TEL: 01382 384910
MOBILE: 07800 581902
E-MAIL: r.isles@dundee.ac.uk