Professor Nic Beech appointed Vice-Principal and Head of College of Arts and Social Sciences
Published On Fri 4 Jul 2014 by Grant Hill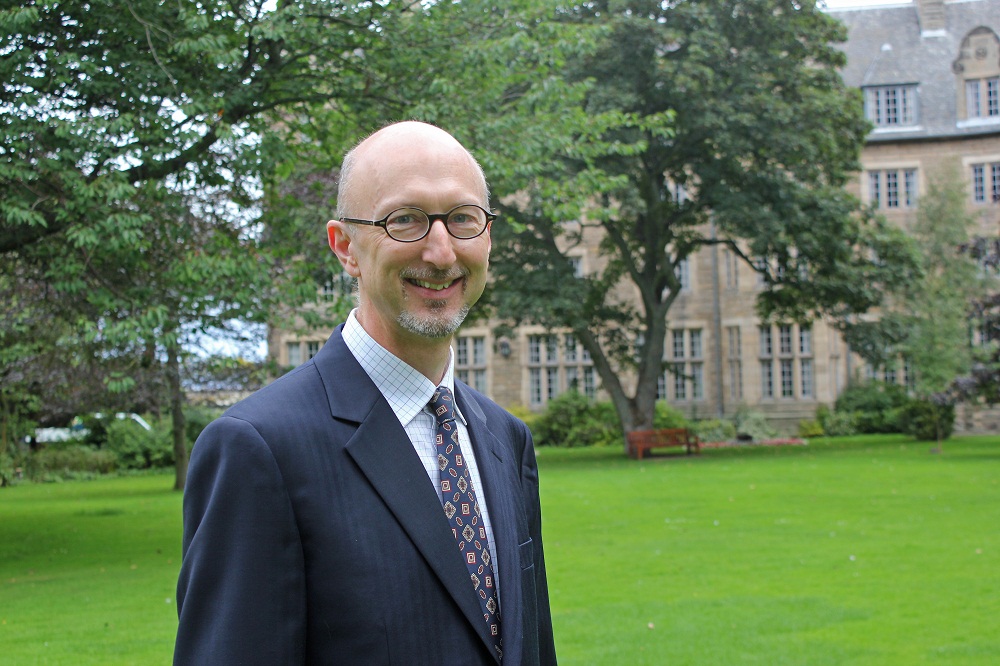 The University of Dundee has announced the appointment of Professor Nic Beech as Vice-Principal and Head of the College of Arts and Social Sciences (CASS).
Professor Beech is presently Vice-Principal for Governance, Policy and Planning at the University of St Andrews.
He has published widely on various aspects of management and is a Fellow of the Royal Society of Arts, Chartered Institute of Personnel and Development, and Academy of Social Sciences. He is presently Chair of the British Academy of Management and has held prestigious positions with several leading universities and research institutions during his career.
Professor Pete Downes, Principal and Vice-Chancellor of the University of Dundee, said, "We are excited to make this first-class appointment. Nic Beech's academic background saw him train in philosophy and social anthropology and excel in his chosen field of business and management. This makes him the ideal candidate to lead the College of Arts and Social Sciences, particularly given his senior management team experience at the University of St Andrews."
Professor Beech said, "The University of Dundee has an outstanding reputation for research, student experience and engagement with business and society and I am delighted to be joining a university which is distinctive in each of these areas. The College of Arts and Social Sciences is ambitious and has achieved notable successes and I look forward to working with colleagues on the next phase of development."
The College of Arts and Social Sciences is a major contributor to the success of the University, and comprises seven Schools: Business, Education, Social Work and Community Education, Environment, Graduate School of Natural Resources Law, Policy and Management, Humanities, Law and Psychology.
The College also incorporates Continuing Education and the pan-University Centre for Environmental Change and Human Resilience (CECHR) and hosts the Scottish Institute for Policing Research (SIPR).
CASS has approximately 450 academic and support staff and a turnover of £37million. The student population of almost 5,000 undergraduates and postgraduates is drawn from 44 countries across five continents.
For media enquiries contact:
Grant Hill
Press Officer
University of Dundee
Nethergate, Dundee, DD1 4HN
TEL: 01382 384768
E-MAIL: g.hill@dundee.ac.uk
MOBILE: 07854 953277