Niamh Nic Daeid appointed Professor of Forensic Science at Dundee
Published On Thu 9 Oct 2014 by Roddy Isles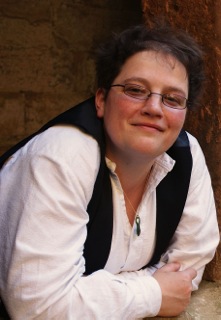 Niamh Nic Daeid, one of the UK's leading researchers in forensic science, has been appointed Professor of Forensic Science at the University of Dundee.
Professor Nic Daeid joins Dundee from the University of Strathclyde, where she has been based for the past 20 years. She was the first woman to earn a personal chair in the Department of Chemistry in Strathclyde's 215-year history.
Professor Nic Daeid is now based in the internationally renowned Centre for Anatomy and Human Identification (CAHID) at Dundee.
"I am absolutely delighted to be moving to Dundee and to join forces with colleagues in CAHID," said Professor Nic Daeid. "My research interests complement those of the team already established in Dundee and, through combining our teams, we have created one of the largest and most active research groups in forensic science in Europe. This also provides enormous opportunities for collaboration within the forensic science space for colleagues from across the University."
Her research team, who are taking up residence in the newly refurbished Fleming Laboratory at Dundee, are international and multi-disciplinary. They undertake operationally relevant research work related to fire investigation, drug chemistry, fingerprint enhancement, ballistics, tool marks and ink analysis.
Niamh also undertakes independent casework in fire scene investigation, terrorist events and the investigation of clandestine drugs and has been involved in over a hundred cases including high profile terrorist cases.
She has received awards for her research as well as for public engagement and led the development of Strathclyde's hugely successful first MOOC (massive open online course), an 'Introduction to forensic science', which won a National iTech highly commended award for technology and innovation in 2014.
She has published over 100 peer-reviewed research papers in the forensic sciences and delivered over 150 conference presentations at national and international conferences.
Professor Sue Black, Director of CAHID, said, "We are absolutely delighted to have Niamh join us in Dundee. We have been friends and colleagues for many years and the expertise she brings to CAHID will widen our scope and strengthen further our international reputation as a centre of excellence. Niamh and I have recently secured Royal Society funding for an extremely high profile event, so we are aiming high."
CAHID was awarded the prestigious Queen's Anniversary Prize for Higher Education 2014.
Roddy Isles
Head of Press
TEL: 01382 384910
MOBILE: 07800 581902
E-MAIL: r.isles@dundee.ac.uk