New Investigator grant to support research in skin disorders
Published On Wed 25 Jun 2014 by Roddy Isles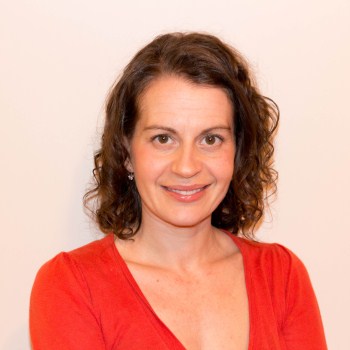 A University of Dundee scientist has been awarded a prestigious Medical Research Council New Investigator grant to pursue her work on understanding and developing treatments for skin disorders.
Dr Deena Leslie Pedrioli, of the College of Life Sciences at the University, has been awarded £450,000 by the MRC to support her work for the next three years. The grant will also create an additional research assistant post.
Dr Leslie Pedrioli's work is focused on keratinizing skin disorders, a large group of highly debilitating, genetically diverse hereditary diseases that cause skin fragility and have a life-long impact on patients. The group of diseases includes epidermolytic palmoplantar keratoderma (EPPK) and pachyonchia congenita (PC).
"Unfortunately, because they are individually quite rare, very little progress has been made towards developing effective treatments for these disorders," said Dr Leslie Pedrioli.
"My research aims to begin to tackle the major challenge of developing effective, long-term treatments for these conditions. RNA-interference (RNAi) drugs, a group of next-generation drugs that specifically block the disease causing genes, show great therapeutic promise for keratinizing skin disorders and one avenue of my research will focus on developing patient-friendly ways to deliver these drugs into the skin.
"My work will also focus on identifying the molecular mechanisms that drive keratoderma, the end product of weak, thickened and painful diseased skin. This will help us understand what triggers keratoderma development on the cellular level, which will give us a more in-depth understanding of these diseases as a whole. We are hopeful that these findings will seed the development of a generic treatment for most, if not all, keratinizing skin disorders."
The New Investigator grants are highly competitive and are given to researchers who the MRC considers ready to take up positions as independent principal investigators.
Dr. Leslie Pedrioli is a Canadian molecular cell biologist, whose research is based on the ethos that understanding how cells and tissues function on the molecular level is a prerequisite to effectively treating human diseases, joined the Division of Molecular Medicine (now also the Centre for Dermatology and Genetic Medicine - DGEM) as an Independent Investigator in 2009.
"This is a very exciting time for me," she said. "I am hopeful that our studies will provide some of the key translational and basic research advances necessary to finally provide these patients with some long-term therapeutic relief."
Roddy Isles
Head of Press
TEL: 01382 384910
MOBILE: 07800 581902
E-MAIL: r.isles@dundee.ac.uk