Local entrepreneurs aim to inspire at TEG Talks 2014
Published On Mon 17 Nov 2014 by Roddy Isles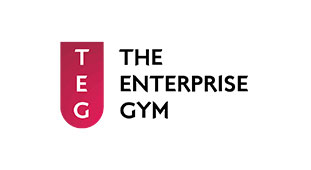 The Enterprise Gym (TEG) at the University of Dundee will next week once again aim to inspire the next generation of business tycoons with their take on the hugely popular TED Talks.
The 'TEG Talks' take place at the Dalhousie Building, Old Hawkhill, on Friday, 21st November and will see visiting entrepreneurs talk about their experiences and deliver advice for budding entrepreneurs via short bursts of condensed information.
The lecture-style presentations will see each of the five participating businesspeople from the local area talk to students, staff and other interested parties for 20 minutes on how they can turn their business ideas into reality. There will then be the opportunity for the audience to ask the speaker questions.
Enterprise Gym Manager Neil Bowie said, "At TEG Talks, the presentations are short and snappy and are designed to be fun and engaging. The beauty of these talks is that whilst they have a common them of a 'Journey' the speakers will be approaching it from different perspectives. This guarantees that everyone will find something that interests them.
"Each of the enterprising speakers will highlight the journey they have taken to arrive where they are today and attendees can choose to attend of many of the sessions as they wish according to their particular interests."
The line-up of speakers has been chosen to ensure that a variety of business backgrounds and sectors are represented. The visiting entrepreneurs include:
Kirsty Thomson (Along Came Kirsty)
Laura mason (Quest Scotland Ltd)
Edith Adam (Visual Impact)
Chris Lundie (Covert Group)
Scott Downie (The Memory Box Network)
The idea for the day derives from the hugely popular TED Talks. These business conferences based around the areas of Technology, Entertainment and Design (TED) take place across the globe each year, while an extensive portal of online resources to help talented entrepreneurs realise their ambitions.
The Enterprise Gym is a University initiative to encourage students to develop the skills, confidence and self-reliance that the next generation of entrepreneurs require. Students who sign up can access online training materials, training sessions led by members of the local business community, and a variety of other resources in order to improve their commercial awareness and entrepreneurial skills.
TEG Talks will be taking place on Friday, 21st November from 11am until 2pm in the Dalhousie Building, Old hawkhill, with a free buffet lunch served at noon.
For media enquiries contact:
Roddy Isles
Head of Corporate Communications
University of Dundee
Nethergate, Dundee, DD1 4HN
Tel: +44 (0)1382 384910
Mobile: 07800 581902
Email: r.isles@dundee.ac.uk