Experts work to combine Scotland's world-class expertise in forensics and imaging
Published On Tue 18 Nov 2014 by Roddy Isles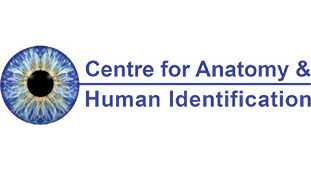 Scotland is home to world-class expertise in forensic science and sensor & imaging systems. Now the two disciplines are to explore how they can work together to provide innovative new tools and techniques that could aid everything from murder investigations to tracing the victims of disasters.
Experts from the Centre for Anatomy and Human Identification (CAHID) at the University of Dundee are working with researchers and companies linked to Glasgow-based CENSIS – the Innovation Centre for Sensor & Imaging Systems. An industry engagement day in Dundee on Wednesday November 19th will see them exploring possible areas of opportunity and collaboration.
"There is tremendous expertise in CENSIS in state-of-the-art imaging and we think we can combine that with our own knowledge in forensic science and human identification to develop some really exciting opportunities," said Niamh Nic Daeid, Professor of Forensic Science at the University of Dundee.
"We want to build the interface between academics and industry in Scotland to make sure we take full advantage of the opportunities that are there. As forensic experts, our job is to make sure that the new technology can be underpinned by robust science and developed to a level where it becomes acceptable for use by our courts in the gathering of evidence."
Experts from CAHID will gather with academics and industry representatives linked to CENSIS at the West Park Conference Centre in Dundee on Wednesday November 19th.
Ian Reid, Chief Executive of CENSIS said, "The University of Dundee's research group is one of the largest in Europe and has a world-class reputation for its work in forensic science. Combined with our expertise in sensor and imaging system technologies, it makes for an ideal partnership.
"There is huge scope for organisations to harness our combined know-how to solve problems, with new ways of working including the use of infra-red or UV imaging to detect blood at a crime scene, using drones to identify clandestine burial sites across a large area of land or applying other sensor capabilities to the detection of otherwise invisible evidence.
"Sensor and imaging system technologies are crucial to making breakthroughs in these areas a reality and we believe the sector's potential can and will be realised."
Notes to Editors
1. About CAHID
CAHID, which is headed by Professor Sue Black, is one of the world's foremost institutions for the study and application of human anatomy, forensic human identification, disaster victim identification and forensic and medical art. It was awarded the Queen's Anniversary Prize for Higher Education 2014.
2. About CENSIS
CENSIS is the Scottish Centre for Sensors and Imaging Systems, which aims to bring together commercial innovation and academic research, to drive economic activity in Scotland. Established in April 2013 with an initial £10 million funding, it expects to deliver 150 collaborative R&D projects and assist Scotland's 140 companies in the industry which, between them, contribute £2.5 billion to the economy. It is funded by the Scottish Funding Council, with additional support from the Scottish Government, Scottish Enterprise and Highlands & Islands Enterprise.
3. About Innovation Centres
The Innovation Centres, which were launched in 2014 and in the latter part of 2013, sit within the construction industry, oil and gas, stratified medicine, digital health, industrial bio-tech, and sensors and imaging. Each Centre aims to establish bonds between Scotland's universities and their respective industry sectors, translating the knowledge and expertise into commercially viable products and companies to benefit the country's economy.
4. About sensor and imaging systems
Sensors and imaging systems enable the monitoring of a broad range of data from diverse applications, spanning advanced industrial systems to everyday life – e.g. air quality, patient health or traffic flow – and interpreting that information to manage and improve given outcomes.
Roddy Isles
Head of Press
TEL: 01382 384910
MOBILE: 07800 581902
E-MAIL: r.isles@dundee.ac.uk