Dundee Christmas Lecture 2014 – The Ark Before Noah
Published On Thu 27 Nov 2014 by Roddy Isles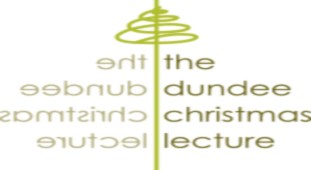 The enthralling story of how a 4000-year-old piece of clay led to a rebuilding of Noah's Ark will form the basis of this year's Dundee Christmas Lecture.
Dr Irving Finkel, of the British Museum, will tell the story of how decoding the ancient clay tablet led to a reinterpretation of the Noah story and ultimately the building of the Ark.
The Christmas Lecture takes place on Saturday 6th December at the University of Dundee.
A world authority on the period, Dr Finkel's dramatic real-life detective story began with a remarkable event at the British Museum when one day in 1985 a member of the public walked into the British Museum with an ancient Babylonian clay tablet the size of a mobile phone.
Dr Finkel, a world expert in cuneiform tablets from Mesopotamia, realised immediately that it was of enormous significance. However it was not until 2009 that he was able to persuade the man to leave the tablet with him to decipher. Dating from 1850BC, it is a copy of the Babylonian Story of the Flood revealing, among other things, detailed instructions for building an Ark which, it turns out, was round like a coracle. Irving went on to build the Ark and his quest was made into a BBC documentary.
"We are delighted to welcome Irving Finkel for this year's Christmas Lecture to tell us his amazing story," said Professor Pete Downes, Principal of the University.
The Christmas lecture is held in conjunction with Dundee City Council and was inaugurated in 2007 to commemorate the University's 40th anniversary and its close relationship with the city of Dundee and its people.
Bob Duncan, Lord Provost of Dundee, said, "The on-going partnership between Dundee City Council and the University of Dundee to deliver the Christmas Lecture continues to go from strength to strength."
`The Ark Before Noah: Decoding the story of the flood' takes place in the Dalhousie Building, Old Hawkhill, at 6pm on Saturday 6th December. The event is free and all are welcome to attend. Overflow theatres will be in operation.
The event will be followed by a civic reception and booksigning, where mulled wine and mince pies will be served.
Free tickets are available from www.dundee.ac.uk/tickets or by calling the Events Office at the University on 01382 385108.
Roddy Isles
Head of Press
TEL: 01382 384910
MOBILE: 07800 581902
E-MAIL: r.isles@dundee.ac.uk