Unravelling the genetics of diabetic neuropathic pain
Published On Mon 10 Aug 2015 by Grant Hill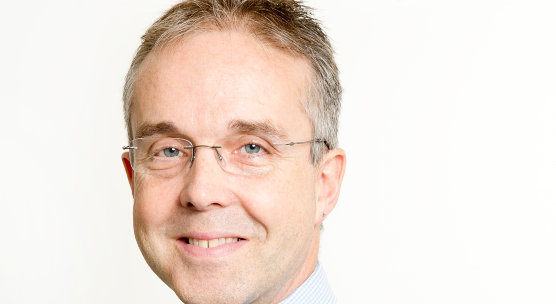 Research from the University of Dundee could one day help identify which diabetic patients are most likely to experience neuropathic pain and how best to treat them by studying their genetic make-up.
Neuropathic pain, caused by a lesion or a disease affecting the nervous system, is one of the most common complications of diabetes, currently affecting around 1 in 4 diabetic patients in the UK. The condition presents itself differently from patient to patient, ranging from constant burning pain to intermittent sharp, shooting pains, but is chronic and debilitating and greatly impairs the quality of life of the sufferer.
At present, there is no definitive method of diagnosing neuropathic pain and no agreement on which genes are affected in cases. The two genetic studies by the Pain Research Team in Dundee's Division of Population Health Sciences, published in the European Journal of Pain* and EBioMedicine**, pave the way for these standards to be introduced to healthcare and raises hopes of better to lead to improved treatment and prognosis.
In the studies, the team used the records of almost 10,000 diabetics to define those experiencing neuropathic pain as having been prescribed at least one of five drugs specifically indicated for its treatment and the efficacy of these therapies.
They then examined the genetics of these patients and identified evidence that four genes – GFRA2, NTF3, ZSCAN20-TLR12P and HMGB1P46 – are associated with diabetic neuropathic pain. This demonstrates that neuropathic pain is not only a heritable trait but also there are subgroups under the general term of diabetic neuropathic pain which are essential for personalised treatment.
Senior author Blair Smith, Professor of Population Science at the University and the Scottish Government's Lead Clinician for Chronic Pain, said, "Satisfactory relief of neuropathic pain is achieved in less than 30 per cent of these patients, with consequent significant detriment to the quality of life of the remaining individuals.
"Understanding the genetic factors associated with neuropathic pain would assist in identifying the underlying causal mechanisms and potentially indicate molecular targets for pharmacological research."
The studies made use of the existing genetic resources from the Genetics of Diabetes Audit and Research Tayside (GoDARTS) project and the e-health resources linked from NHS database, provided by Health Informatics Centre in the Farr Institute in the University of Dundee.
Prof Blair Smith is also the Vice Chair of the International Association for the Study of Pain's Neuropathic Pain Special Interest Group (NeuPSIG, http://www.iasp-pain.org/GlobalYear/NeuropathicPain) and is currently leading international research to define neuropathic pain in population settings and in other circumstances.
The Pain Research Team he leads participated in a successful HORIZON 2020 grant (DOLORisk) focusing on the genetics of diabetic neuropathic pain, working with Oxford University and 10 other universities across EU.
*Meng W et al. A genome-wide association study suggests an association of Chr8p21.3 (GFRA2) with diabetic neuropathic pain. Eur J Pain. 2015;19(3):392-9. doi: 10.1002/ejp.560.
**Meng W et al. A genome-wide association study provides evidence of sex-specific involvement of Chr1p35.1 (ZSCAN20-TLR12P) and Chr8p23.1 (HMGB1P46) with diabetic neuropathic pain. EBioMedicine. Published online on August 4th http://www.sciencedirect.com/science/article/pii/S2352396415300955. (doi:10.1016/j.ebiom.2015.08.001).
For media enquiries contact:
Grant Hill
Press Officer
University of Dundee
Nethergate, Dundee, DD1 4HN
Tel: +44 (0)1382 384768
Mobile: 07854 953277
Email: g.hill@dundee.ac.uk