University's first TEDx will make a difference
Published On Mon 13 Apr 2015 by Grant Hill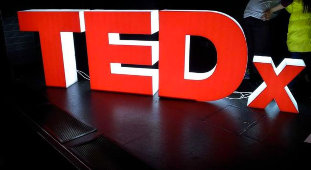 Some of the University of Dundee's top researchers will be sharing ideas worth spreading when they take part in the institution's first TEDx event next month.
TEDxUniversityofDundee is a student-led event taking place at the Dalhousie Building, Old Hawkhill from 1 pm to 6.30 pm on Saturday, 23rd May. The University's first TEDx aims to inspire new ideas and enhance creativity among students and within the general public in Dundee.
TED is a global set of conferences founded in 1984 as a one-off event based on the principle of ideas worth spreading. The movement takes its name from the early content (Technology, Entertainment, Design) but it has since broadened its focus to include talks on many scientific, cultural and academic topics.
TEDx is a programme of local, self-organised events that bring people together to share a TED-like experience. At a TEDx event, TED Talks video and live speakers combine to stimulate discussion and networks.
Dundee event organiser Dianbo Liu said, "We are committed to bringing new ideas from different fields to our audiences because diversity and novel thoughts foster geniuses. TEDxUniversityofDundee will act as a platform aiming at inspiring our audiences and unleashing their full potential."
Students from the University will be among the speakers at the Dundee event, alongside leading researchers from the University including:
• Professor Sue Black, Director of the Centre for Anatomy and Human Identification.
• Professor Matthias Klaes, Dean of the School of Business.
• Professor Tim Newman, Professor of Biophysics and Dean of Engineering, Physics and Mathematics.
• Professor Emanuele Trucco, NRP Chair of Computational Vision and VAMPIRE project director.
More information, including how to obtain tickets, is available at http://tedxuod.co.uk/.
For media enquiries contact:
Grant Hill
Press Officer
University of Dundee
Nethergate, Dundee, DD1 4HN
TEL: 01382 384768
E-MAIL: g.hill@dundee.ac.uk
MOBILE: 07854 953277