Transforming the health of mothers and babies through research
Published On Wed 15 Apr 2015 by Grant Hill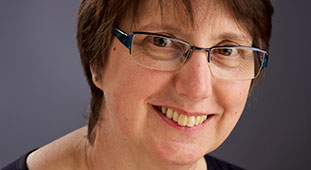 The University of Dundee's Mother and Infant Research Unit will next month celebrate how research in midwifery and maternity care is improving the care of women and babies globally, with a particular focus on Scotland's contribution.
The 2015 Transforming Midwifery and Maternity Care Through Research conference takes place at Apex City Quay Hotel on Wednesday, 13th May. The programme will include experts in midwifery and maternity care from across the globe, including the World Health Organisation, Yale University, and the University of Toronto. They will explore topics ranging from lessons learned from the past to global perspectives on midwifery and strategies for the future.
Mary Renfrew FRSE, Professor of Mother and Infant Health at the University, said, "The conference takes place in the centenary year of the Midwives (Scotland) Act 1915, which offers an opportunity to take stock of Scotland's contribution to research, to examine progress, and to plan for the future.
"Scottish universities were key in supporting the first midwives undertaking PhDs and to develop research programmes. This work has helped to improve the health of women and babies internationally.
"This event provides a wonderful opportunity for practitioners and students working in maternal and newborn care in hospital and community settings - midwives, medical practitioners, allied health professionals, peer supporters, and other health care providers - to be inspired by research that has transformed the lives of mothers and babies. It will be important too for voluntary organisations and academics from the wide range of disciplines involved in research in the field."
For media enquiries contact:
Grant Hill
Press Officer
University of Dundee
Nethergate, Dundee, DD1 4HN
Tel: +44 (0)1382 384768
Mobile: 07854 953277
Email: g.hill@dundee.ac.uk