'The Gap of Time' – celebrated author Jeanette Winterson to visit Dundee
Published On Mon 28 Sep 2015 by Grant Hill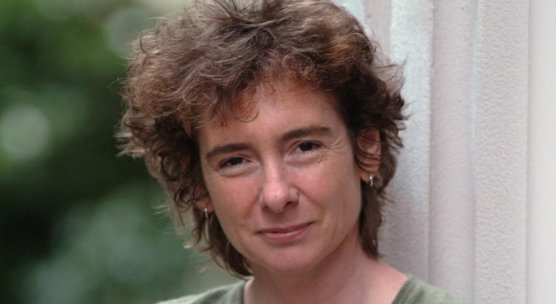 Award-winning writer Jeanette Winterson will discuss her latest book, 'The Gap of Time', in a special event ahead of this year's Dundee Literary Festival.
The event takes place at the Dalhousie Building, Old Hawkhill, on Wednesday, 7th October and will also see the author talk about her glittering career, which began with the publication of the celebrated 'Oranges Are Not The Only Fruit' in 1985. Over the past three decades she has won the Whitbread Award for Best First Novel, the John Llewellyn Rhys Memorial Prize, the E. M. Forster Award and the Prix d'argent at Cannes Film Festival.
Regarded as one of Britain's finest living writers, Jeanette Winterson has reimagined 'The Winter's Tale' in her new book. 'The Gap of Time' takes readers from a post-economic crash London across the Atlantic to fictional storm-ravaged American city New Bohemia in an intricately weaved tale of friendship, jealousy and video games that plays with the elliptical nature of time.
Literary Dundee manager Peggy Hughes said, "We are incredibly excited that Jeanette Winterson is coming to Dundee to read from, and talk about, 'The Gap of Time'. Jeanette is an extraordinary writer and an incredibly passionate speaker, constantly experimenting and expanding the bounds of literature. She is quite simply a tour de force and we can't think of a finer way to celebrate our forthcoming festival than with her visit."
Literary Dundee is a University of Dundee-led initiative that connects books, readers, writers and the brightest ideas, thanks to the University and partners throughout the city and beyond. The team behind the initiative organise the Dundee Literary Festival, one of the city's cultural highlights, each year.
The main Festival programme will see a further 49 talks, readings, workshops and other events take place from Wednesday 21st to Sunday 25th October. Famous participants include Nick Frost, Gregor Fisher, Jackie Kay and Janice Galloway while the festival will celebrate new voices such as Lucy Ribchester, Malachy Tallack, Catherine Simpson and William Goldsmith.
There will also be events for children, comics fans and the curious, whatever they happen to be curious about the human body, baking, Ladybird books, censorship or suffragettes. More information is available at www.literarydundee.co.uk/festival.
'The Gap of Time' takes place at the University's Dalhousie Building from 7pm on Wednesday, 7th October.
A book signing and drinks reception will follow this event and free tickets are available by visiting https://literarydundee.co.uk/events/, emailing literarydundee@dundee.ac.uk or calling 01382 386995.
For media enquiries contact:
Grant Hill
Press Officer
University of Dundee
Nethergate, Dundee, DD1 4HN
TEL: 01382 384768
E-MAIL: g.hill@dundee.ac.uk
MOBILE: 07854 953277