'Stop Brushing Your Teeth – Cabaret of Dangerous Ideas' on 17th March
Published On Mon 16 Mar 2015 by Grant Hill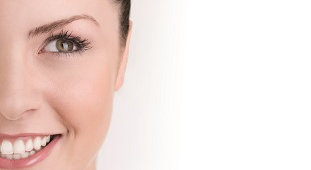 Received wisdom will be challenged and questioned next week at an event taking place as part of the 2015 Women In Science Festival.
'Stop Brushing Your Teeth – Cabaret of Dangerous Ideas' takes place at Braes, Perth Road, Dundee on Tuesday, 17th March and will be hosted by professional comedian Susan Morrison. She will be joined by the University of Dundee's Professor Jan Clarkson, one of the world's-leading experts on oral health, who will discuss what we actually know about looking after our teeth and how much of what we do think is nothing more than pseudoscience waffle.
Event organiser Dr Jon Urch said, "There's a wealth of advice out there about how to live healthy lives. One common phrase, 'an apple a day, keeps the doctor away' sounds quite sensible in promoting healthy living but a quick internet search suggests it will only do so under certain circumstances, do no such thing or send you running to the dentist.
"We're surrounded by a lot of contradictory and confusing information. Some of it is based purely on hearsay and in the case of teeth brushing, promoted by commercial companies wishing to increase sales of their product. This event will take a humorous look at these serious subjects and get us thinking about the truth behind commonly held assumptions."
Notes to editors:
Dundee is once again celebrating the achievements of women in Science, Technology, Engineering and Maths (STEM) with the Women in Science Festival. A total of 45 exhibitions, talks, film screenings, fun days and other events are taking place across the city in March, and the festival is supported by many of the internationally acclaimed female scientists and researchers working at institutions in Dundee.
The programme highlights the many opportunities there are for women to pursue a career in science and related subjects. It is the only festival in the world to focus on celebrating women in science and this year will present a range of film screenings, exhibitions, talks and family fun days.
For media enquiries contact:
Grant Hill
Press Officer
University of Dundee
Nethergate, Dundee, DD1 4HN
Tel: +44 (0)1382 384768
Mobile: 07854 953277
Email: g.hill@dundee.ac.uk