Parents of tragic Alex cross Atlantic to pay Graduation tribute
Published On Thu 25 Jun 2015 by Grant Hill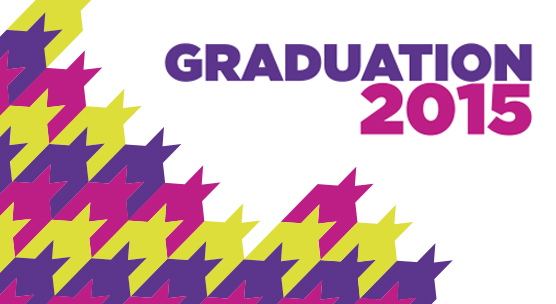 The family of a University of Dundee student who tragically died last year at the age of 24 have travelled from their home in the United States to mark his Graduation tomorrow.
Alex Nordquist died of a lung infection last November during the final year of his International Relations course. He will be awarded a posthumous degree during the University's annual Graduation ceremony at the Caird Hall on Friday, 26th June with his mother Barbara, father Bob and brother Thomas in attendance having made the journey from Connecticut to Tayside. Thomas will accept the degree on stage in place of his brother.
Alex, who held joint UK-US citizenship through his Wolverhampton-born mother, competed as a snowboarder for Great Britain on the national team and represented the country at the Junior World Championships in New Zealand. He was also asked to commit to the preparations for the Sochi Olympics but turned down the opportunity to concentrate on his studies. Alex, along with a small group of Dundee students, helped raise £50,000 for community development projects in Tanzania by climbing Mount Kilimanjaro just months before his death.
A popular student who immersed himself in campus life during his years in Dundee, Alex was the social coordinator for the University's ski and snowboard club. Alex's family received thousands of messages of sympathy following his death, with friends from around the world paying tribute to him.
Bob said, "At the moment we are feeling a mixture of pride and sadness. Alex's passing remains raw for us and his Graduation will be a difficult event but we felt it was important that we pay tribute to our son and his many achievements. Thomas also feels it will be an honour for him to collect Alex's degree, no matter how hard it will be for him on the day.
"Alex loved Dundee. He loved his university. He loved his area of study and, especially, he loved his many, many friends. It was remarkable how strongly he felt about the city almost as soon as he moved there. My wife is from Wolverhampton and we would visit there from the time Alex was young so he always felt a strong affinity to Britain and wanted to study at a UK university.
"He told me when he was home last summer that he didn't ever see himself living in the States again, that Britain was his home now but that he saw his future in the Middle East or Africa. He wanted to work in a way that made a difference to people's lives and that was why he chose the course he did. Alex was dyslexic and so always struggled with written coursework and had much to overcome but he remained determined to succeed, which is another reason why we're so proud of everything he achieved."
The University's Summer Graduation ceremonies take place in the Caird Hall in Dundee from Wednesday, 24th June to Friday, 26th June. Morning and afternoon ceremonies will take place each day as around 3500 graduates from around the world receive their degrees.
For media enquiries contact:
Grant Hill
Press Officer
University of Dundee
Nethergate, Dundee, DD1 4HN
TEL: 01382 384768
E-MAIL: g.hill@dundee.ac.uk
MOBILE: 07854 953277