New Scottish Artists 2015
Published On Wed 29 Apr 2015 by Grant Hill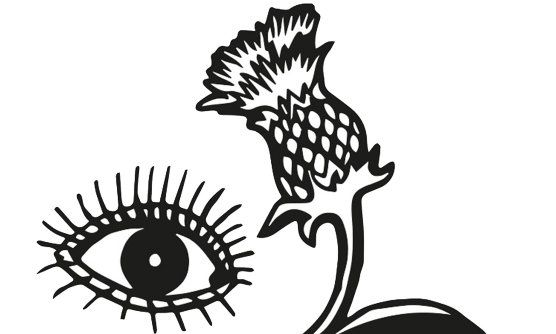 Nine graduates from the University of Dundee will next month be among the first to take part in an exciting new exhibition in London showcasing the best young artistic talent Scotland has to offer.
Calum and Fraser Brownlee, Edward Humphrey, Jeppe Nielsen and Alan McIlrath, Ellis O'Connor, Moira Watson, Samantha Wilson, and Craig Wright, who all studied at the University's Duncan of Jordanstone College of Art and Design, will exhibit their work at 'New Scottish Artists 2015' at the Fleming Collection from 12th May.
The exhibition is part of the partnership between the Fleming-Wyfold Foundation in London and the Royal Scottish Academy in Edinburgh. The £14,000 Fleming-Wyfold Bursary is awarded annually to an artist exhibiting in RSA: New Contemporaries, and an annual exhibition of works selected from the RSA's exhibition and shown in its London gallery.
Calum and Fraser Brownlee were the inaugural winners of the award in 2014, while Edward Humphrey made it a double for Dundee by winning the prize this year. Edward's video installation 'Another Fiction' will feature in the exhibition while the Brownlee Brothers have produced a site-specific installation of new work for the exhibition.
"We are really excited to show a new body of work," said Calum Brownlee. "This is the first time since our Degree show and New Contemporaries that we have really exhibited and we are delighted to have this opportunity to give people a little insight of what we have been up to for a year since winning the Fleming-Wyfold Bursary.
"It is an honour to be highlighted as some of the best young artists in Scotland and to be exhibiting alongside the other really talented artists from Dundee and the rest of the country. There is a real vibrancy to the Scottish arts scene and we can't wait to take that to London."
The Dundee cohort will be joined by a further 12 graduates from other Scottish art schools who were selected for New Scottish Artists 2015 after impressing judges at New Contemporaries. Now in its 7th year, New Contemporaries brings together the best of each Scottish art school's Degree Show each year. New Scottish Artists presents a further opportunity by both showcasing Scotland's emerging talent to a wider audience and providing the artists with a London platform.
The Fleming Collection, widely regarded as the finest collection of Scottish art in private hands, is the only dedicated gallery granting public access to Scottish art all year round. The collection comprises over 750 oils and watercolours from 1770 to the present day including works by Raeburn, Ramsay, and Wilkie Particularly noted for its major paintings by the Scottish Colourists, the collection also holds paintings by the Glasgow Boys as well as seminal works by Anne Redpath and her contemporaries.
'New Scottish Artists: a Royal Scottish Academy exhibition supported by the Fleming-Wyfold Foundation' takes place at the Fleming Collection, London, from 12th May to 24th June.
For media enquiries contact:
Grant Hill
Press Officer
University of Dundee
Nethergate, Dundee, DD1 4HN
Tel: +44 (0)1382 384768
Mobile: 07854 953277
Email: g.hill@dundee.ac.uk