Nature's Equations – D'Arcy Thompson and the Beauty of Mathematics
Published On Mon 17 Aug 2015 by Grant Hill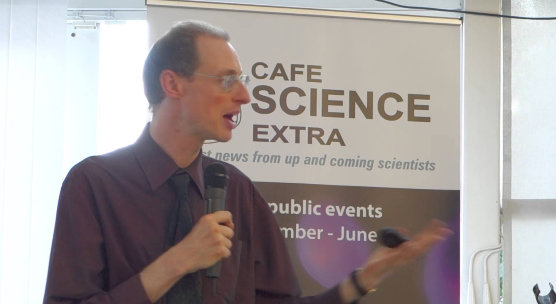 A new exhibition showcasing the work of Mathematics researchers at the University of Dundee, and exploring how the subject helps us appreciate the beauty of the natural world, will open at Dundee Science Centre later this week.
'Nature's Equations' looks at the world of biomathematics, a field of science in which equations, patterns and models are used to study living organisms, from simple cells to complex systems such as human beings or flocks of birds. It opens on Saturday, 22nd August.
The science of biomathematics owes much to the pioneering work of Dundee's first Professor of Biology, D'Arcy Wentworth Thompson, the renowned polymath whose masterpiece Of Growth and Form reconciled the creative and scientific and influenced countless biologists, mathematicians, artists and other scholars.
Today, the University has many researchers working in the discipline, and this exhibition looks at how D'Arcy's pioneering work is being taken forward in new and exciting ways. These include the research of Dr Fordyce Davidson, Head of Mathematics, which focuses on developing mathematical tools used to help understand microbial communities.
He said, "Mathematics is a truly beautiful subject. As D'Arcy Thompson realised, what makes it all the more breathtaking is that this beauty can also help us understand and solve some of the most complex problems faced by humankind. I am very privileged to be able to work at the exciting interface of mathematics and the living world."
The exhibition has been created by the University of Dundee Museum Services in association with Mathematics researchers. It has been funded by a grant from the London Mathematical Society as part of the Local Heroes programme initiated to celebrate its 150th anniversary. It runs at Dundee Science Centre until 25th October.
University museum curator Matthew Jarron said, "We're delighted to have this opportunity to reveal the influence that D'Arcy Thompson has in science today, and to showcase the fascinating work being done by current Mathematics researchers at the University, helping to understand such diverse topics as cell development, cancer growth and the movement of birds."
For media enquiries contact:
Grant Hill
Press Officer
University of Dundee
Nethergate, Dundee, DD1 4HN
TEL: 01382 384768
E-MAIL: g.hill@dundee.ac.uk
MOBILE: 07854 953277