National award for Growing up on the Streets
Published On Fri 11 Dec 2015 by Grant Hill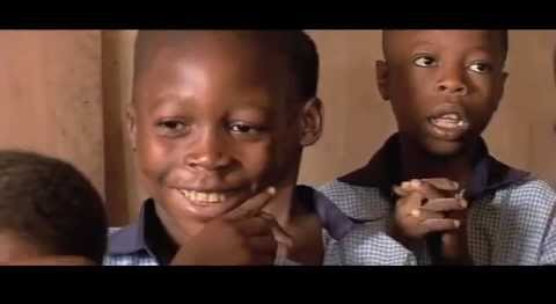 Growing up on the Streets, a project that investigates the experiences of street children in Africa, has received a national award.
It is co-led by Professor Lorraine van Blerk of the University of Dundee with colleagues Dr Wayne Shand (University of Manchester) and Patrick Shanahan (StreetInvest).
Growing up on the Streets was awarded the Market Research Society's President's Medal in recognition of its extraordinary contribution to research impact. The initiative is run under the auspices of the StreetInvest charity in collaboration with the University of Dundee.
The research project investigated the lives of 198 young people in Ghana, Zimbabwe, and the Democratic Republic of Congo over a three-year period and takes an innovative participatory and qualitative approach. The children met weekly with researchers to provide observations on their experiences and those of other young people within their network, and also attend quarterly focus groups for more in-depth discussions.
The results explore poverty, exclusion and homelessness from a capabilities perspective and aim to stimulate debate on the factors that shape life lived on the street and the representation of street children in national and international policy.
Jane Frost, CEO of the Market Research Society, congratulated the Growing up on the Streets team, saying, "We were particularly impressed by the ethnographic techniques used and want to recognise the practical changes made to the lives of these children by working outside the traditional perceptions of research."
Lorraine van Blerk is Professor of Human Geography within the University's School of Social Sciences. Her research is broadly located at the intersection of social and development geography with a particular focus on children, youth and families.
She said, "We are delighted to receive this recognition for the work we continue to do at a crucial time for many children across the world. Child poverty is on the rise and this is a significant barrier to young people's well-being and future prosperity.
"Poverty is experienced differently across the world and for many young people living in African cities their lives are lived and experienced on the streets. This creates a unique set of issues and problems for young people around access to shelter, food, safety and money to survive. Through understanding these issues we can more effectively listen to young people regarding their needs as a universal tool for influencing policy on the international scale."
In October 2015 Growing up on the streets led a joint meeting of the UK All Party Parliamentary Group for Street Children and Human Rights, focusing on the impact of violence in young people's lives.
The research project is about to enter its second phase which will focus on analysis and dissemination of the findings. It is principally funded by the Backstage Trust with support from the Economic and Social Research Council (ESRC) for Knowledge Exchange.
For media enquiries contact:
Grant Hill
Press Officer
University of Dundee
Nethergate, Dundee, DD1 4HN
Tel: +44 (0)1382 384768
Mobile: 07854 953277
Email: g.hill@dundee.ac.uk