'Mary Slessor and the Scottish Mission' – Saturday, 18th April
Published On Wed 15 Apr 2015 by Grant Hill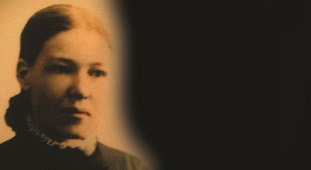 As part of the Mary Slessor Centenary events, writer and broadcaster Billy Kay will give an illustrated lecture on 'Mary Slessor and the Scottish Mission' at the University of Dundee this Saturday.
Billy will place Mary in the context of the Scottish Diaspora and of the Scottish missionary effort which attempted to plant Presbyterianism in places as far afield as Russia, China, Africa and Brazil.
His talk will be illustrated with audio from his radio programmes and will include music from Mary's Duketown Parish Church in Calabar as well as the voices of the daughters of Daniel Slessor, one of the children saved and adopted by Mary.
Free tickets for the event, taking place at the Dalhousie Building at 6pm on Saturday, 18th April, are available from www.dundee.ac.uk/tickets, 01382 385108, events@dundee.ac.uk and Tower Building Reception.
For media enquiries contact:
Grant Hill
Press Officer
University of Dundee
Nethergate, Dundee, DD1 4HN
TEL: 01382 384768
E-MAIL: g.hill@dundee.ac.uk
MOBILE: 07854 953277