`How Design Can Change a City' – public event Friday January 30th
Published On Tue 20 Jan 2015 by Roddy Isles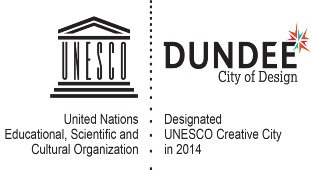 How can Dundee use design to change the way others think about the city – and influence the world around us?
To celebrate Dundee's recently announced status as a UNESCO City of Design, leading voices on design both local and international will take part in a public event at the University of Dundee on Friday January 30th.
A panel including Deyan Sudjic, (writer, broadcaster and director of the Design Museum), Laura Aalto, (Communications Director, Design Driven City, Helsinki), Gillian Easson (Creative Dundee) and Philip Long (Director of the V&A Museum of Design, Dundee), will discuss and debate just how design can influence the way a city and its people look, think and behave.
The event is being presented by Leisure and Culture Dundee and Design In Action, the University of Dundee-based knowledge exchange hub funded by the Arts and Humanities Research Council.
Professor Georgina Follett, Deputy Principal of the University and Director of Design In Action, said, "Design is changing Dundee, driving the city's ambitions and reflecting a new pride in the city. We are delighted to be welcoming an illustrious panel of guests who will reflect on how design is an everyday ingredient in a healthy city, improving the lives of all who live in it."
Stewart Murdoch, Managing Director of Leisure and Culture Dundee, said, "It is appropriate that our first public event under the designation UNESCO City of Design involves an international panel who have come to Dundee to debate what design will mean for the future of the city. I'm looking forward very much to an engaging and illuminating discussion."
Bryan Beattie, Director of Creative Services Scotland, will chair the panel discussion and a question-and-answer session with the audience.
The event takes place in the Dalhousie Building at the University from 6pm on Friday January 30th. Tickets are free and include a drinks reception after the event.
- See more at: http://www.designinaction.com/event/design-change-city/
Roddy Isles
Head of Press
TEL: 01382 384910
MOBILE: 07800 581902
E-MAIL: r.isles@dundee.ac.uk