First John Gibson Awards to be presented
Published On Fri 26 Jun 2015 by Grant Hill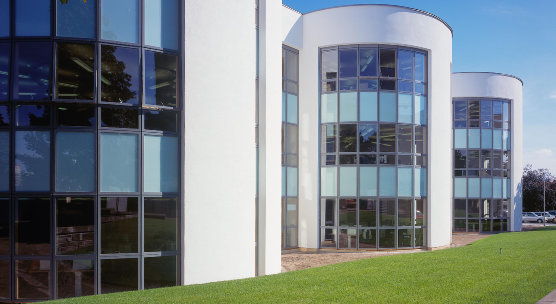 The first ever winners of the John Gibson Award for Services to Computing at the University of Dundee will receive their prize later today.
The University's School of Computing has presented awards to students to coincide with graduation for a number of years but they have been renamed in honour of John Gibson, a founder member of its User Centre who died last year.
Steph Lee and Graeme Brown will receive their awards at 4pm on Friday, 26th June at the User Centre, Queen Mother Building, having graduated earlier in the day. Members of Mr Gibson's family will be in attendance at the ceremony.
Professor Janet Hughes, Dean of the School of Computing, said, "I am delighted to congratulate both Steph and Graeme, who are very worthy winners of this important award. John Gibson's support for the students, staff, and User Centre members was well-known and hugely appreciated by all who worked with him. Steph and Graeme are exemplars of successful students who simultaneously contributed to the University community."
The School's User Centre is an innovative technology centre which is used as a research lab, an internet cafe by a group of older and special users and a venue for technology demonstrations. Mr Gibson was a founder member of the centre and spent ten years volunteering as a helper to assist others and helping students with research projects.
His granddaughter Dr Lorna Gibson is an alumnus of the School and previously was a Research Assistant there. His son Iain Gibson is also now a leading member of the User Centre.
The awards recognise the student or students who contribute most to the community of the School of Computing, supporting students, staff and visitors over the academic year.
Steph Lee was the School's Student President and contributed as staff-student liaison, NSS development panel member, School Board representative, member of the student society, and member of the School's Athena SWAN self-assessment panel.
Graeme Brown has been a regular supporter of early year students and articulation students in their studies, and an advisor to the School on student matters relating to disability and recruitment. He was also heavily involved with outreach visits to local secondary schools and recruitment workshops in the School.
For media enquiries contact:
Grant Hill
Press Officer
University of Dundee
Nethergate, Dundee, DD1 4HN
TEL: 01382 384768
E-MAIL: g.hill@dundee.ac.uk
MOBILE: 07854 953277