Egyptian dental delegation visit Dundee to cement links
Published On Fri 25 Sep 2015 by Grant Hill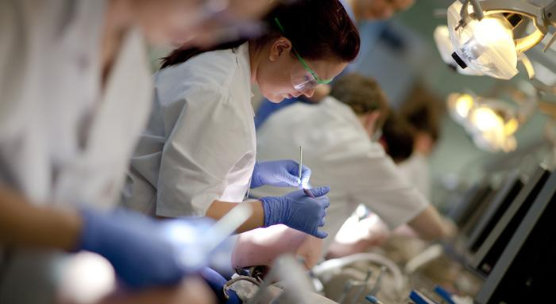 A delegation from Cairo University will next week visit Tayside to cement dental links with the University of Dundee.
Dundee's School of Dentistry recently launched an innovative international training programme for dentists in Egypt. In a new development, the University of Dundee is linking with Cairo, the oldest and most established university in Egypt to further develop the opportunities for dental training and research.
The Dean of the Faculty of Dental and Oral Medicine at Cairo University, Professor Amr Abou El-Ezz, and senior colleagues will visit Dundee on Thursday, 1st October to sign a Memorandum of Understanding that will further this collaboration.
Prof David Bearn, Associate Dean International for the School of Dentistry, said, "We are delighted to have Professor Abou El-Ezz visiting us, and to be entering an ambitious collaboration with Cairo University.
"Not only will this enhance training for dentists in Egypt, but also will take forwards dental research and research into oral cancer by linking world class researchers here in Dundee with colleagues at Cairo University. We want to become Scotland's leading university and to transform lives throughout the world. As such the exciting international collaborations we enter into are vitally important for realising this ambition."
Currently there are around 50 dentists participating in the Dundee training programmes in Cairo. There are also more than 40 students from Egypt studying at the University of Dundee.
For media enquiries contact:
Grant Hill
Press Officer
University of Dundee
Nethergate, Dundee, DD1 4HN
TEL: 01382 384768
E-MAIL: g.hill@dundee.ac.uk
MOBILE: 07854 953277