Dundee's student experience top in Scotland once again
Published On Thu 9 Apr 2015 by Grant Hill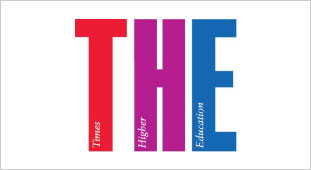 The University of Dundee has been recognised as offering the best student experience in Scotland for the sixth year in succession, according to the latest Times Higher Education (THE) Student Experience Survey.
Dundee was rated first in the UK for centralised/convenient facilities and cheap shop/bar/amenities, and second for good students' union. It scored in the UK top ten in another five categories – good social life, community atmosphere, extra-curricular activities/societies, high quality facilities, and sports facilities.
The University ranked 12th overall in the UK and the poll comes on the back of this year's International Student Barometer (ISB) Survey, which placed Dundee in the World Top 20, seventh in the UK and number one in Scotland.
Professor Pete Downes, Principal and Vice-Chancellor of the University of Dundee, said, "We are delighted to be ranked top in Scotland for student experience for the sixth year running. The quality of the experience enjoyed by students is of utmost importance to any University so to be continually polling so highly in major surveys like this one and the ISB is a great credit to all staff and also to our Students' Association.
"We will look to improve our provision for students even further as part of our ambition to be Scotland's leading university, one which transforms lives locally and globally through the creation, sharing and application of knowledge, and by delivering excellence in teaching and research."
Iain MacKinnon, President of Dundee University Students' Association (DUSA), said, "It's fantastic to see both DUSA and the University perform so well once again in the Survey. We pride ourselves on doing everything we can to give students great facilities in their students' union and also to support them in every part of the university life.
"Being ranked second in the UK for student union, third for social Life, third for extracurricular activities/societies and an excellent number one for cheap shops, bars and amenities all proves that the work we do is appreciated by the students and we hope to continue doing so well in the future."
The THE survey, now in its tenth year, is unique in that it looks beyond the usual definition of the student experience – comprised largely of teaching, learning, assessment and feedback – to a broader definition, one created by students themselves that includes those aspects of university life that matter most to them.
John Gill, editor of THE, said, "One of the aims of the government's higher education reforms was to increase competition between universities and intensify the focus on the student experience. Our survey is perfectly placed to track what this has meant in practice, and which universities are performing particularly well in specific areas – whether in teaching and learning, or areas such as the standard of facilities, in which many institutions have been investing heavily.
"The easing of student number controls has led to significant expansion by some universities (several have increased their student intake by almost 50 per cent since 2012), and competition for students is set to increase further with the uncapping of student places this autumn. This is putting new pressure on the student experience as institutions change in size and shape."
Almost 14,700 full-time undergraduates were polled in this year's THE survey, which was conducted in conjunction with specialist youth market research agency YouthSight.
The full results of the survey will be published in THE on 9th April 2014. See www.timeshighereducation.co.uk for more information.
For media enquiries contact:
Grant Hill
Press Officer
University of Dundee
Nethergate, Dundee, DD1 4HN
TEL: 01382 384768
E-MAIL: g.hill@dundee.ac.uk
MOBILE: 07854 953277