Dundee top in Scotland in 2015 National Student Survey
Published On Wed 12 Aug 2015 by Grant Hill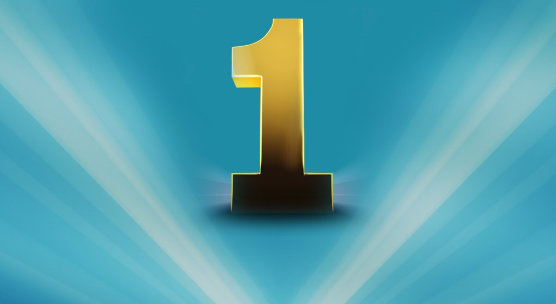 The University of Dundee has been ranked top in Scotland and 15th in the UK in the 2015 National Student Survey (NSS).
Dundee University Students' Association (DUSA) remains the top university students' union in Scotland and fourth in the UK in this year's poll, strengthening its grip on these positions.
This result, combined with being top in Scotland in the Times Higher Student Experience Survey for the past six years, cements the University of Dundee's claim to be the leading University in Scotland for Student Experience, and positions it firmly in the top 20 in the UK.
The University recorded overall satisfaction of 90 per cent, well above the sector average of 86 per cent and came first in Scotland in five of the six themes – Teaching, Assessment & Feedback, Academic Support, Learning Resources and Personal Development – that the survey covers. Dundee also came in the top five in the UK in four of these themes: Teaching, Academic Support, Learning Resources and Personal Development.
The University also came top in the whole of the UK when respondents were asked to agree or disagree with the statement 'Staff have made the subject interesting', reflecting the passion and enthusiasm of academic staff and the commitment to innovative approaches to learning and teaching across the University.
Professor Karl Leydecker, Vice-Principal (Learning and Teaching), said, "This outstanding result is a tribute to the dedication of staff, both academic and professional services, right across the University. It is also testimony to the very strong relationship that the University enjoys with DUSA in seeking out and responding to student feedback in pursuit of continuous improvement."
DUSA saw its score rise this year with 88 per cent of respondents agreeing with the statement that they are satisfied with their students' union, the organisation's highest ever score.
The NSS results follow on from strong performances by the University in other prestigious rankings. Dundee was ranked in the World Top 20 and number one in Scotland in this year's International Student Barometer (ISB) Survey, the largest annual study of international students in the world.
It has also been recognised as offering the best student experience in Scotland for the sixth year in succession, according to the 2015 Times Higher Education (THE) Student Experience Survey.
DUSA President Tim Hustler said, "This is a brilliant result for DUSA and the University and comes on the back of similarly strong scores in the International Student Barometer and the Times Higher Education Student Experience Survey. After last year's improvement, this year we really concentrated on building upon that success and it is great to reap the benefits of all our hard work."
For media enquiries contact:
Grant Hill
Press Officer
University of Dundee
Nethergate, Dundee, DD1 4HN
TEL: 01382 384768
E-MAIL: g.hill@dundee.ac.uk
MOBILE: 07854 953277