Dundee first UK university to graduate `Science Without Borders' medical students
Published On Fri 26 Jun 2015 by Roddy Isles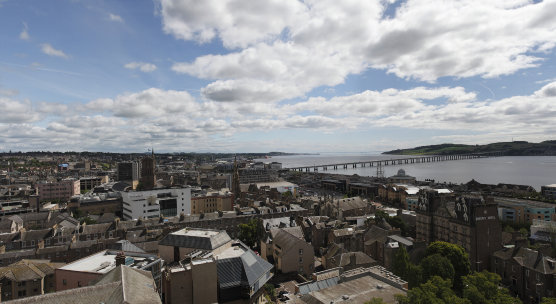 The University of Dundee has become the first university in the UK to produce medical graduates through the Science Without Borders scheme.
The graduation ceremony at Dundee this afternoon, Friday June 26th, saw four Brazilian students graduating from the Medical School. Gabriel Maia Costa, Rogerio Magno Do Nascimento Filho, Nicole Georges Lambrakos and Carlos Augusto Nunes Martini have all completed the Intercalated courses for the Honours Degree of Bachelor of Medical Science.
The Department of Orthopaedic and Trauma Surgery of the Medical School was the first to accept medical students in the UK via the Science Without Borders scheme, which is an initiative of the Brazilian government.
"The original intention of the project was just to give the students the experience different to that which they may have received in their home country but they showed such outstanding achievement that we progressed them on to our degree programme," said Professor Rami Abboud, Head of the Department of Orthopaedic and Trauma Surgery.
"It is a fantastic achievement by the students to obtain their degrees today and a great initiative by the University to add real value to the programme."
Science without Borders (Ciência sem Fronteiras) is a Brazilian Government scholarship programme which aims to send 101,000 Brazilian students on undergraduate sandwich courses, PhD sandwich courses and full PhDs to study in science, technology, engineering mathematics and creative industries at top universities around the world.