Dundee Energy Summit 2015 - `The UK's future energy mix'
Published On Mon 5 Jan 2015 by Roddy Isles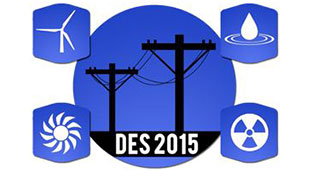 How will the UK have to shape its energy supplies in the face of declining North Sea oil and gas production? The Dundee Energy Summit 2015 will look to experts from across the field of energy production and management to provide clues as to how our future requirements may be met.
Taking place on January 31st at the University of Dundee, the Dundee Energy Summit has been organised by graduate students from the internationally renowned Centre for Energy, Petroleum and Mineral Law and Policy (CEPMLP).
"The UK is facing some major decisions as to how it will meet its future energy requirements in the face of declining production in the North Sea," said Doros Aresti, summit organiser and a Masters student on the International Oil & Gas Management course at CEPMLP.
"There are all sorts of issues which may affect how the UK gets its energy and key decisions are going to be need to be made in the short-to-medium term. There are already ambitious goals set for the energy we should be generating from renewable sources, but how do we achieve these?
"The North American shale gas revolution has had a major impact on energy prices across the globe. Will we see the UK embark on any kind of major shale gas production and what environmental risks and regulatory challenges will that present? How will our supplies be threatened by situations around the globe that impact on energy security?
"We want to explore as many of these issues as possible in our inaugural Dundee Energy Summit. We will welcome delegates from all over UK to attend this event, since it will challenge them to critically think about the outlook in a more comprehensive way."
The Dundee Energy Summit has been initiatied by Doros and fellow students with the commitment to offer an open discussion on UK Energy Future Mix. The day-long event will feature an introduction from Professor Peter Cameron, CEPMLP Director.
A full list of speakers will be published closer to the time of the event, which takes place from 9am on January 31st in the Dalhousie Building at the University of Dundee.
For more information on the Dundee Energy Summit see:
Roddy Isles
Head of Press
TEL: 01382 384910
MOBILE: 07800 581902
E-MAIL: r.isles@dundee.ac.uk