Dundee among fastest risers in Complete University Guide rankings
Published On Mon 27 Apr 2015 by Roddy Isles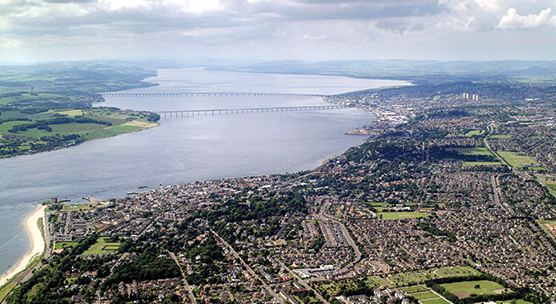 The University of Dundee is one of the fastest risers in the 2016 Complete University Guide league tables, moving up seven places in the rankings which are released today (April 27th).
Dundee is in the UK top ten in seven of the subject areas of the rankings, including 2nd in the UK for Anatomy & Physiology and 3rd for General Engineering. In the overall league table, the University moves up to 42nd place, from 49th last year.
"It is encouraging to see us making strong progress in another of the league tables, following on from another very good showing in the recent Times Higher Education Student Experience Survey which placed us top in Scotland for the sixth consecutive year," said Professor Pete Downes, Principal and Vice-Chancellor of the University of Dundee.
The full rankings are available at www.thecompleteuniversityguide.co.uk.
Roddy Isles
Head of Press
TEL: 01382 384910
MOBILE: 07800 581902
E-MAIL: r.isles@dundee.ac.uk