Dundee academic at Human Rights in Childbirth Conference
Published On Mon 13 Apr 2015 by Roddy Isles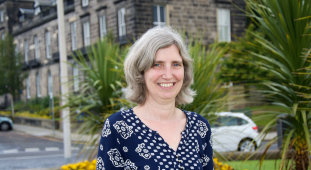 Dr Alison McFadden, of the University of Dundee, will join more than 100 attorneys, human rights advocates, researchers, midwives, doctors, students and parents in Zagreb this week for the first regional conference on Human Rights in Childbirth in Central and Eastern Europe.
The conference will be held at Hotel Dubrovnik and is organized by RODA – Parents in Action, a Croatian consumer organisation, and Human Rights in Childbirth, an international NGO based in The Hague. It will explore problems in maternity care in Central and Eastern Europe.
Dr McFadden is co-author of the Lancet Series on Midwifery which presents a new framework for quality maternal and new-born care. The Lancet series, published last year, highlights the importance of placing the needs of women and their new-born infants at the centre of maternity care and providing skilled midwifery care for everyone.
A recent social media campaign in Croatia has highlighted the need for accountability for violations of women's rights in childbirth. More than 500 women submitted testimonies of disrespect and abuse they suffered while giving birth in maternity wards.
Similar campaigns throughout countries in Central and Eastern Europe have brought attention to the striking similarities in abuse and disrespect women face in childbirth. From restrictions on accessing healthcare for out-of-hospital birth, to the widespread use of informal payments, and from secure respectful treatment at birth to the high incidence of Caesarean sections, the rights of women are at stake in every aspect of maternity care.
In a panel on Human Rights in Childbirth, Dr McFadden will share the platform with a representative of the International Federation of Gynaecology and Obstetrics who will describe a new initiative on making hospitals mother-and-baby friendly.
Advocates will discuss successful advocacy campaigns to raise awareness of violations of women's rights in childbirth. Participants will also explore possible accountability mechanisms for violations on the local, European and international level.
Roddy Isles
Head of Press
TEL: 01382 384910
MOBILE: 07800 581902
E-MAIL: r.isles@dundee.ac.uk