Discovery Days 2016
Published On Thu 17 Dec 2015 by Grant Hill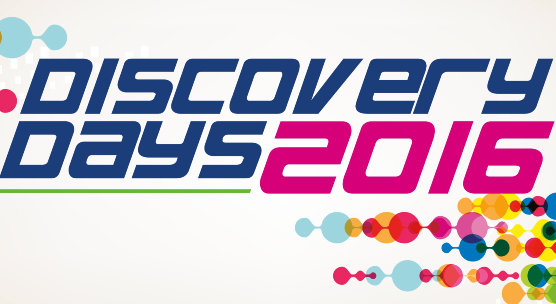 The work carried out by newly appointed Professors that will help to transform lives around the world will be explored at the University of Dundee's annual Discovery Days event in the New Year.
Discovery Days 2016 takes place on Thursday 14th and Friday 15th January at the Dalhousie Building. Ten Professors will each talk for 15 minutes about their area of research as will teachers and students who have been recognised for their innovative approach to the learning experience.
The short presentations will provide glimpses of the leading-edge work the University is engaged in across topics as rich and varied as skin disease, minimally invasive dentistry, legal education and addressing a skills shortage in engineering.
The achievements of staff and students in communicating their research to a public audience will be recognised by the presentation of the fifth Stephen Fry Award for Excellence in Public Engagement with Research, while the University's four Vice-Principals will each talk about the University's work in their particular areas.
Professor Pete Downes, Principal and Vice-Chancellor of the University, said, "Over the past 12 years the annual Discovery Days events have allowed a wide, non-specialist audience, including members of the public, students and staff to hear about the groundbreaking work that led to more than 200 academics being granted Professorships here.
"These presentations give us the privilege of observing the process and the impact of discoveries across a breathtaking array of topics and issues and, over the years, the remit of Discovery Days has been expanded to celebrate the full range of University activity.
"We are delighted to also mark the achievements of learning and teaching practitioners, whose innovative approach has awards bestowed upon them by students and colleagues, and also those who have contributed to public understanding of complex issues."
The short Discovery Day lectures challenge each presenter to captivate, inform and entertain their audience in just 15 minutes. They have a reputation for providing an entertaining and accessible window on a range of challenging and often complex subjects. Their format has become a model for the sector, imitated by a number of other universities in the UK.
Discovery Days 2016 takes place at the Dalhousie Building, Old Hawkhill over six sessions on Thursday 14th and Friday 15th January. Members of the public are invited to attend as many or as few sessions as they wish, and will have the opportunity to ask the speakers' questions about their work.
A full programme and tickets are available from www.dundee.ac.uk/discoverydays.
For media enquiries contact:
Grant Hill
Press Officer
University of Dundee
Nethergate, Dundee, DD1 4HN
Tel: +44 (0)1382 384768
Mobile: 07854 953277
Email: g.hill@dundee.ac.uk