Culture and arts to complement science at world's major addiction conference
Published On Wed 30 Sep 2015 by Grant Hill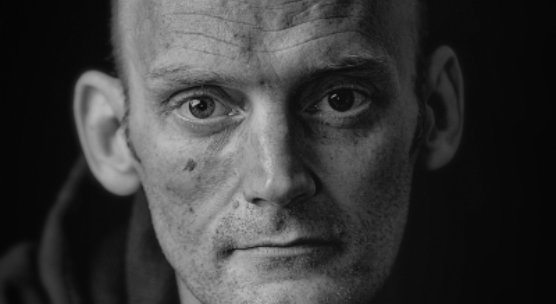 Duncan of Jordanstone College of Art and Design will stage a major programme of events helping to examine alcohol and drug misuse as part of the world's leading scientific conference on addiction medicine, which will be hosted by the University of Dundee next week.
The University's School of Medicine will host the International Society of Addiction Medicine (ISAM) Annual Meeting between Sunday 4th and Thursday 8th October.
ISAM Dundee 2015 will also incorporate the Culture and Arts Festival, a programme of exhibitions, artists' talks and workshops to engage with both the 450-plus delegates attending the Congress and the local community with art and design activities that explore issues surrounding substance misuse.
The Culture and Arts Festival is open to the public at both the Visual Research Centre, Dundee Contemporary Arts, and Duncan of Jordanstone, part of the University, from Saturday 3rd to Friday 16th October.
The programme includes an exhibition of photographs and a sound and video installation involving residents at a rehabilitation centre, an artwork that examines clinical databases, work inspired by the familial experience of living with an alcoholic parent and projects carried out by students at Duncan of Jordanstone in collaboration with local community groups.
Programme organiser Jackie Malcolm, a Lecturer at Duncan of Jordanstone, said, "The ISAM Dundee 2015 Culture and Arts Festival promotes a synthesis of art and design thinking through a partnership of science, design and art.
"Dundee University Students' Union will be launching a campaign produced by a group of students, titled #LAR, Look, Assess, Respond. This campaign helps students recognise the signs of alcohol poisoning or a drug overdose, advising them what to look for, how to assess the conditions and how to respond.
"The intention of this programme is to engage the local community and create a legacy of work that will endeavour to change the lives of people, locally, nationally and internationally and enrich the scientific programme. Although the focus of ISAM Dundee 2015 World Congress is clinical and scientific, the art and design projects facilitated wider community engagement before, during and after the Congress."
The 17th International Society of Addiction Medicine (ISAM) Congress will welcome hundreds of leading experts from around the globe to Scotland. They will include representatives from the World Health Organisation (WHO), the US National Institute on Drug Abuse (NIDA), US National Institute of Alcohol and Alcoholism (NIAA), United Nations (UN) and the European Monitoring Centre for Drug and Drug Abuse (EMCDDA).
Addiction and the healthcare challenges it presents is a global problem. The ISAM World Congress 2015 is being convened with the theme of `Addiction: From Biology to Recovery - translating research evidence to improve clinical practice and community resilience'.
Dr Alex Baldacchino, Clinical Senior Lecturer in Addiction Psychiatry at the University and Clinical Lead and Consultant in Addiction Psychiatry for NHS Fife, is President of ISAM Dundee 2015.
He said, "I am delighted to welcome colleagues from around the world to Scotland. This is the major scientific meeting in the field of addiction medicine and it is a reflection of the University of Dundee's standing that we have been chosen to host this year's Congress.
"A core concept emerging from scientific advances over the past decade is that dependence or addiction is fundamentally a chronic relapsing brain condition that develops over time as a result of a combination of pre-morbid vulnerabilities and chronic use of psychoactive substances.
"The consequence to some is an uncontrollable, compulsive-like dysfunctional behaviour that will severely impact on the individual's day-to-day existence within one's own immediate family and surrounding community. Understanding resilience is not to eliminate stress or erase life's difficulties. Instead, it gives people the strength to tackle problems, overcome adversity and move on with their lives."
The scientific programme will include around 45 workshops on: addiction mechanisms, comorbid mental and/or physical health issues and substance misuse, health inequalities, alcohol and drug policies, HIV and co-occurring infections, undergraduate and postgraduate programmes in addiction medicine and innovative treatment interventions. There will also be 10 keynote lectures.
The ISAM Congress takes place at the Caird Hall in Dundee from Monday 5th October to Thursday 8th October. It will be preceded by a public debate at the University of Dundee on Saturday October 3rd on the issue of `Should drugs be legalised in Scotland?' featuring pro- and anti-legalisation views from some of Scotland's leading experts.
More information about the Congress is available at http://isamdundee2015.com/ and the full Culture and Arts Festival programme can be found at http://isamdundee2015.com/culture-and-arts-festival/.
For media enquiries contact:
Grant Hill
Press Officer
University of Dundee
Nethergate, Dundee, DD1 4HN
TEL: 01382 384768
E-MAIL: g.hill@dundee.ac.uk
MOBILE: 07854 953277