Christmas Oratorio and cheque presentation
Published On Mon 7 Dec 2015 by Grant Hill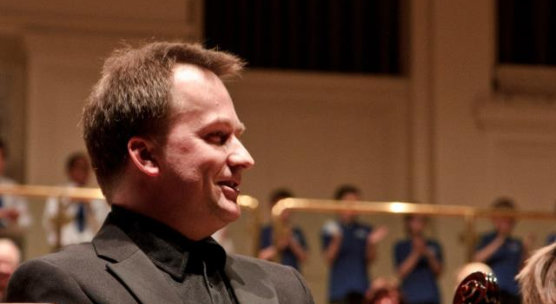 The University of Dundee's Bach Consort will perform works by the often-overlooked German composer Christoph Graupner this weekend.
Until recently, Graupner's major contribution to Western Classical Music was seen as being the fact that his employer refused him permission to take up a post in Leipzig thus allowing Johann Sebastian Bach to take the position. It was here that Bach composed major works such as the B Minor Mass and his Passion but it meant Graupner faded into obscurity until the rediscovery of his work last century.
Due to a dispute over his estate, a large amount of Graupner's music is still extant. Music Director Graeme Stevenson has constructed a Christmas Oratorio from six of his existing cantatas and this will be performed for the first time at the University's Chaplaincy Centre at 7pm on Saturday, 12th December.
The University's Choirs have also raised £1200 for Nordoff Robbins Scotland, a music therapy charity that works with vulnerable children, young people and adults across the country. The funds were raised at a recent Come and Sing Messiah held to mark the 45th anniversary of the first such event to take place at the University. Members of the Choirs will present the cheque to representatives of the charity on Wednesday, 9th December.
For media enquiries contact:
Grant Hill
Press Officer
University of Dundee
Nethergate, Dundee, DD1 4HN
Tel: +44 (0)1382 384768
Mobile: 07854 953277
Email: g.hill@dundee.ac.uk