Candidates to be grilled during University debate
Published On Wed 15 Apr 2015 by Grant Hill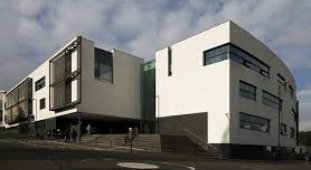 Students from the University of Dundee will next week welcome some of the city's Westminster candidates for a debate on the biggest election issues.
The event, co-hosted by the University's student political societies and open to all, takes place at the Dalhousie Building, Old Hawkhill at 6pm on Thursday, 23rd April. Trevor Harley, Professor of Cognitive Psychology at the University, will chair the debate, which features:
Bill Bowman (Conservative)
Craig Duncan (Liberal Democrats)
Pauline Hinchion (Scottish Green Party)
Chris Law (Scottish National Party)
Michael Marra (Labour)
Jim McFarlane (Scottish Trade Unionist and Socialist Coalition)
Organiser Daniel McFarlane said, "This is a fantastic opportunity for students and non-students to come together and ask questions of those aspiring to be our elected representatives. The University's Conservative, Labour, Liberal Democrat, Green, and Scottish Nationalist societies have worked together to make this debate a reality and I am sure supporters of all parties will be interested in hearing what's said."
Tickets are free and if anyone is interested in asking a question they can register to do so in the sign-up process via www.eventbrite.co.uk/e/dundee-general-election-candidates-debate-tickets-16233809762.
For media enquiries contact:
Grant Hill
Press Officer
University of Dundee
Nethergate, Dundee, DD1 4HN
TEL: 01382 384768
E-MAIL: g.hill@dundee.ac.uk
MOBILE: 07854 953277