'A Passion for Print' – new exhibition to open
Published On Mon 22 Jun 2015 by Grant Hill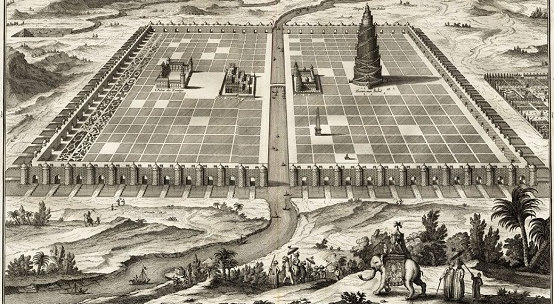 A new exhibition in the University of Dundee will showcase prints by Salvador Dali, John Bellany and others as part of a national celebration of printmaking.
'A Passion for Print' opens at the Tower Foyer Gallery at 5pm on Saturday, 27th June. Specially curated for Print Festival Scotland, the exhibition features prints from the University's collection selected by renowned artist and printmaker Jim Pattison, an Honorary Research Fellow at the University.
Jim, who studied at Duncan of Jordanstone College of Art from 1973-79 and taught Fine Art there from 1990 until 2012, said, "I was very pleased to be offered the opportunity to choose work for this exhibition and to have the chance to look through the University's superb collection of prints. I hope this small selection gives some idea of the quality and diversity of the work in this collection."
There will be a special public event to open the show on when current Duncan of Jordanstone lecturer Mark Wallace will give a guided tour of the exhibition. The exhibition runs until 26th September and will be open 9.30am-8.30pm (weekdays) and 9.30am-4.30pm (Saturdays). It is one of a number of activities that the University's Museum Services is organising for Print Festival Scotland.
Print Festival Scotland was founded in 2013 to coincide with IMPACT 8 Print Conference, and celebrates the community, culture and diversity of print-based art. The festival is managed by Dundee Contemporary Arts in partnership with participating organisations across Scotland.
Curator Matthew Jarron added, "The University holds around 1500 artists' prints in its collection, and we wanted to get a professional's eye on which to show in this exhibition for the festival. Jim has selected a wide range of prints dating from 1730 up to today, and including renowned artists such as Ian Hamilton Finlay, Ken Currie, John Bellany and Salvador Dali."
More information about 'A Passion for Print' can be found at http://www.dundee.ac.uk/museum/exhibitions/print/ or by contact Matthew Jarron on museum@dundee.ac.uk or 01382 384310.
For more on the festival, contact Jessica Reid, Head of Marketing at Dundee Contemporary Arts, on jessica.reid@dundeecity.gov.uk or 01382 909241.
For media enquiries contact:
Grant Hill
Press Officer
University of Dundee
Nethergate, Dundee, DD1 4HN
TEL: 01382 384768
E-MAIL: g.hill@dundee.ac.uk
MOBILE: 07854 953277