Refugee dentist's tool to help identify the dead
Published On Thu 24 Oct 2019 by Dominic Glasgow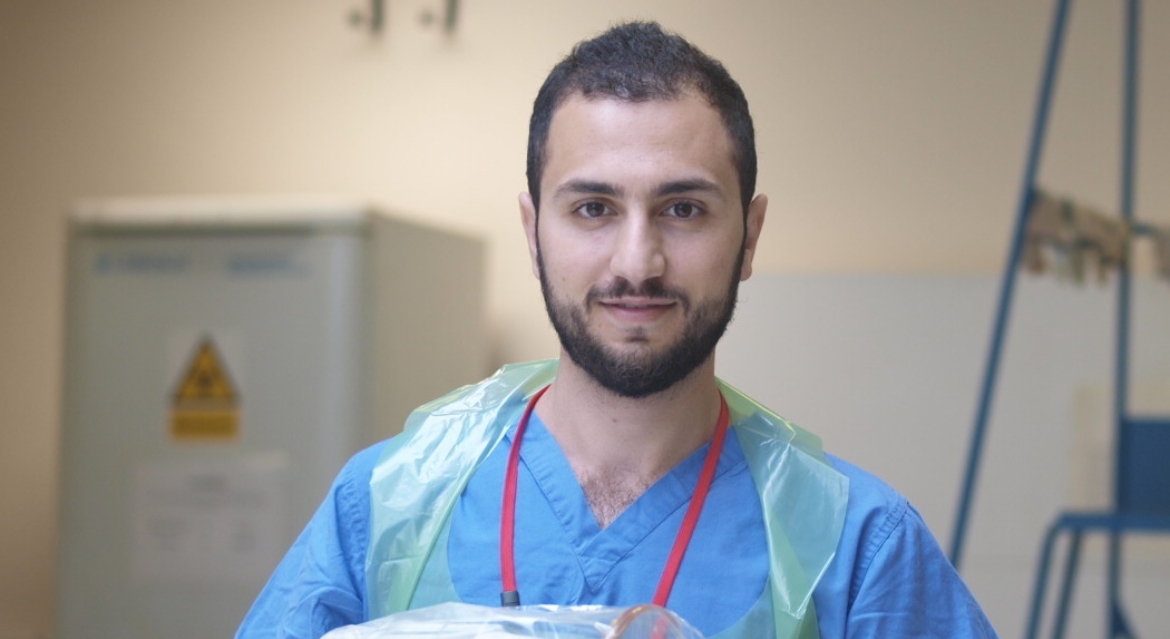 A Syrian refugee who had to flee his home country because of war has developed a new tool which could help experts in the field identify the sex of the deceased.
Rawad Qaq, a PhD Forensic Dentistry student at the University of Dundee, has revealed his globally free-to-use Sex Calculator, which requires limited information and zero internet connection to help forensic scientists predict the sex of a skull.
Rawad was just 23 years-old when he had to flee his homeland in 2015 because of war, undertaking a perilous three week journey from Syria to Europe by boat, leaving family and friends behind in the war-torn country.
The 28 year-old now believes that his work, published in the journal Forensic Science International: Reports, could help introduce forensic science into war-torn and developing countries that face challenges in identifications due to the lack of expertise and database health systems.
"The skull is the second-best indicator of sex from a human skeleton after the pelvis," said Rawad.
"Often in extreme circumstances, the only remains that forensic anthropologists, archaeologists and odontologists might have to hand is a skull and so I wanted to create a solution to problems they could face in the field.
"The Sex Calculator allows experts to predict the sex of skulls with more than 80% accuracy. More importantly, our method does not require a ruler or scale which is often found in lateral cephalograms of skulls but as you can imagine is not always practical for those trying to profile the remains.
"To develop the calculator, we tested 22 common measurements on 135 radiographs of skulls kindly made available by the American Association of Orthodontists Foundation (AAOF). We found that through statistical analysis you only need four measurements to accurately distinguish between a male and female skull. We then applied the formula to 15 new samples and accurately predicted the sex of 13 skulls, so about 86% accuracy."
During the development of the formula, Rawad also decided to include skulls from the age of 18 years-old, as previous literature focused on skulls from the ages of 20-25 years-old and older. He said this was a significant decision for his study.
"There have been around six studies since the 1960s conducted in lateral cephalograms to help determine the sex of skeletonised remains, but all of them studied skulls that were 20 years-old or above. Due to his lack of studies focusing on skulls around the age of 18, I felt it was crucial to expand the range of our method because by the age of 18 the key biological landmarks of the skull have developed and can help clarify if the dead was a minor or an adult, which is legally important."
Rawad developed the Sex Calculator during a Humanitarian Scholarship to study an MSc in Forensic Dentistry at the University's School of Dentistry. He is now studying for his PhD having won a highly competitive, fully-funded three year Doctorate programme through the Global Challenges Research Fund.
Earlier this year, Rawad received The Herald Higher Education Award for Outstanding Contribution from a University Student in Scotland. He plans to introduce methods of forensic identification in Syria and neighbouring countries such as Iraq and Yemen, to help identify the victims of war and contribute solutions to the global problem of missing persons.
For media enquiries contact:
Jonathan Watson
Media Relations Officer
University of Dundee
Nethergate, Dundee, DD1 4HN
Tel: +44 (0)1382 381489
Email: j.s.watson@dundee.ac.uk