Nursing fair highlights career change opportunities
Published On Tue 16 Apr 2019 by Jonathan Watson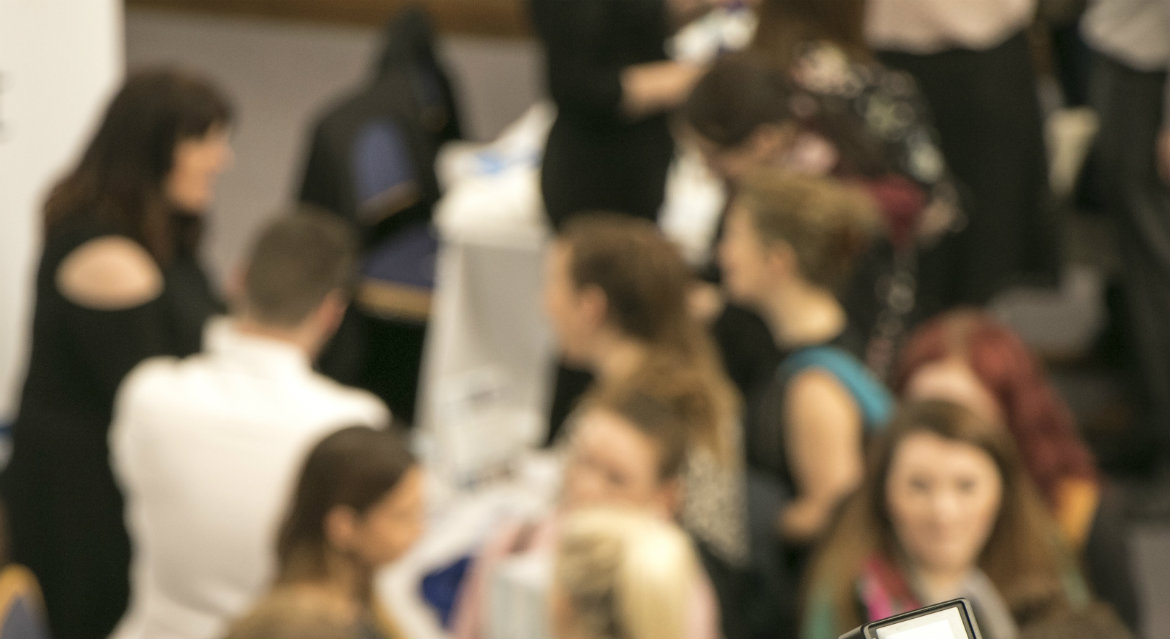 A move in to nursing could be the right prescription for workers seeking a change of career.
Jacqui Eccles, a Mental Health Nursing Lecturer at the University of Dundee, believes that transitioning to the world of professional care could provide job satisfaction for those looking for a new workplace challenge.
Having started her own training as a mental health nurse at the age of 31, she described the move as a "lightbulb moment" and has urged others to consider joining the profession.
It comes as the University prepares to host its annual Nursing and Healthcare Recruitment Fair, where around 400 students and graduates will meet with employers at one of the biggest events of its kind in the country.
"Nursing is unique because you are looking after a person when they are at their most vulnerable," said Jacqui, who previously worked as a language lecturer before becoming a nurse.
"It is such an incredible profession and it needs people of all ages and all backgrounds because that reflects who we look after. I never had any previous experience of personal care, but deciding to become a nurse was one of those lightbulb moments in life and I've not looked back since.
"If you think you are good at talking to people or think you can make a small difference in a person's life, then this is the job for you."
This year's Nursing and Healthcare Recruitment Fair takes place in the University's Bonar Hall from 11am-2pm on Wednesday 17 April. More than 30 employers are exhibiting at the event, including health boards from across the UK, the RAF, the Royal College of Nursing, and private healthcare providers such as Abbotsford Care Homes and Balhousie Care Group.
Last year Dundee welcomed 434 nursing undergraduates, with 95 of those over the age of 30.
Having moved from practicing mental health nursing to lecturing about it, Jacqui said that those who may be concerned about the magnitude of switching careers should not be perturbed.
"Our students receive a lot of support from the University," she added.
"There are people you can speak to, whether it relates to coursework, financial issues, or you just need somebody to talk to.
"I studied at our Kirkcaldy campus and that has a great family feel. Everybody supports one another and that helped to make me feel at ease after making one of the biggest decisions of my life."
The Nursing and Healthcare Recruitment Fair takes place in the Bonar Hall, Park Place, Dundee, on Wednesday 17 April from 11am-2pm. Entry is free and there is no need to book in advance. Further information is available online.
For media enquiries contact:
Jonathan Watson
Media Relations Officer
University of Dundee
Nethergate, Dundee, DD1 4HN
Tel: +44 (0)1382 381489
Email: j.s.watson@dundee.ac.uk