Mid-Autumn Festival helps students 'Fall' in love with Dundee
Published On Thu 3 Oct 2019 by Dominic Glasgow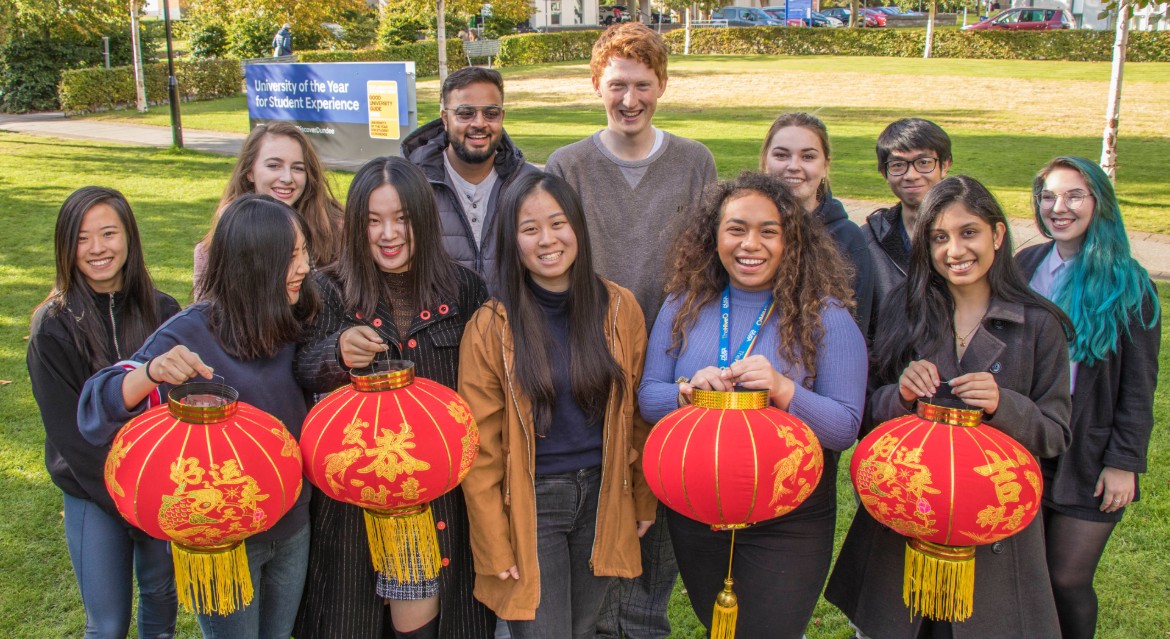 More than 350 University of Dundee students celebrated the Mid-Autumn Festival this week, commemorating the East-Asian annual harvest festival, by sharing their cultures.
Festivities which included an evening stroll up the Dundee Law to appreciate the moon took place to honour the second largest social event in the Chinese calendar after New Year.
Performances from students across the city were held at Dundee University Students' Association (DUSA) while mooncakes, a bakery product traditionally eaten during the time of the festival were offered to revellers.
Hantao Wang, student and President of Dundee Chinese Students and Scholars Association (DCSSA), said, "Among all traditional Chinese festivals, the Mid-Autumn Festival is the most significant festival that represents missing and reunion. As an international student, the further we are from home, the more we miss it.
"The University of Dundee is a second home for us. By celebrating our traditions we try to make it warmer for everyone, regardless of where you come from or your religion. At the same time, the festival is also an opportunity to meet new friends and share traditional cultures."
The Mid-Autumn Festival, while having no fixed date, traditionally falls on a full moon day as lunar worship features prominently in the festival's rituals and cuisine. Thought to have been celebrated since the early Tang dynasty, festivities take place across East Asia and now, Dundee.
Stuart Murphy, Vice President of Academia at DUSA, said, "Mid-Autumn festival is a traditional event which celebrates family gathering and longevity. We are proud to have helped host this event because it gives students an opportunity to celebrate, make new friends and to learn about new cultures from around the world.
"This is especially prominent as a lot of our international students are missing home and are still adjusting to life in Scotland. With this event, we are uniting people from all over the world as we have partnered with seven different societies. We thank them for their work in this as we have created an experience which will create friendships and memories."
For media enquiries contact:
Dominic Glasgow
Media Relations Officer
University of Dundee
Nethergate, Dundee, DD1 4HN
Tel: +44 (0)1382 385131
Email: d.w.glasgow@dundee.ac.uk