Lecturer likes to teach the world to sign
Published On Tue 8 Oct 2019 by Jonathan Watson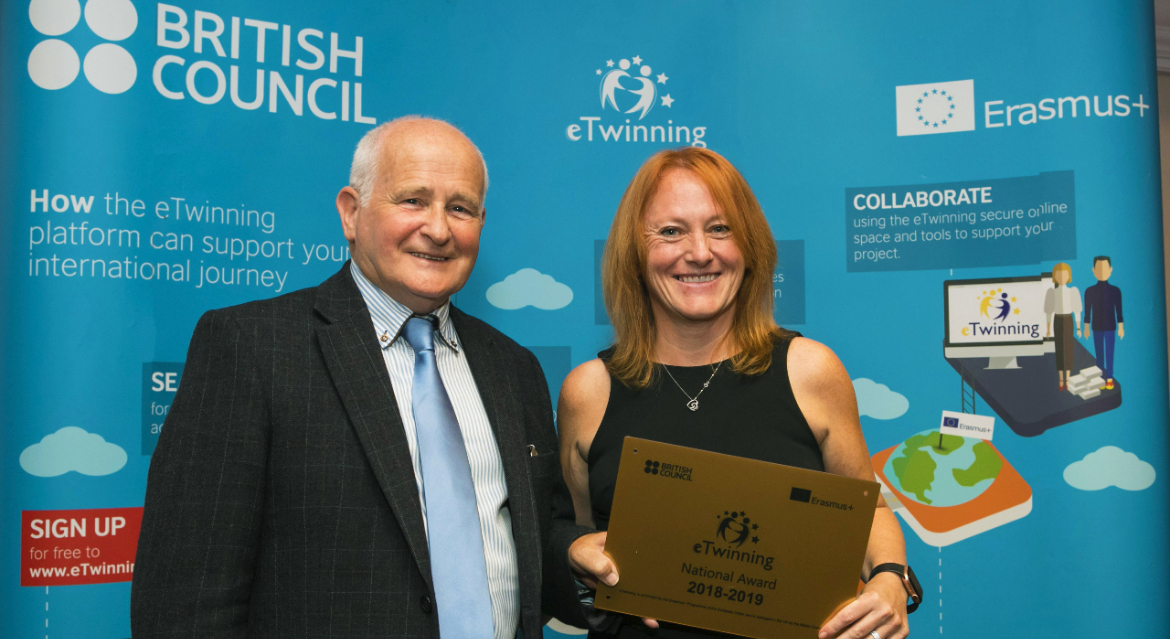 A University of Dundee lecturer has been honoured for using sign language and music to bring youngsters together in harmony.
Sharon Tonner-Saunders, a lecturer in the University's School of Education and Social Work, has been named as a recipient of a British Council eTwinning National Award for using songs and Makaton to break down international language barriers.
Unlike British Sign Language, which is the language of the UK's deaf community, Makaton was developed to assist hearing people with learning or communication difficulties. Signs are developed to look like a word and be as simple as possible to perform, making it particularly easy for children to learn.
Her project, Hands of the World, has brought together learners of all ages and student teachers in schools from more than 40 countries, with classes contributing video clips of themselves singing and signing along to popular songs.
"Makaton is a simplified sign language and Hands of the World has been a fantastic way of showcasing that," said Sharon.
"When we started the project last year we had no idea that it would capture the imagination of so many people and we continue to gather interest from schools around the world.
"For the project to be honoured by the British Council is humbling and a tremendous achievement for everybody who has been involved."
Five compilation videos have been put together with clips contributed by schools from across Europe, as well as Canada, China, Mexico, Tunisia, and the United States. With pupils performing along to globally popular songs, the videos have been viewed thousands of times since being uploaded to Youtube.
Hands of the World has been facilitated by the eTwinning programme, which is co-funded by the Erasmus+ Programme of the European Union and is managed in the United Kingdom by the British Council, for which Sharon is an ambassador. The eTwinning portal facilitates online relationships between international educational establishments so they can collaborate on projects that promote cross-cultural understanding.
Karen Cleland from the British Council said, "The innovative and ambitious Hands of the World eTwinning project has helped to break down communication barriers between pupils in more than 40 countries.
"We are hugely proud of Sharon's work and the team of British Council eTwinning school ambassadors whom she led to see the project go from strength-to-strength."
For media enquiries contact:
Jonathan Watson
Media Relations Officer
University of Dundee
Nethergate, Dundee, DD1 4HN
Tel: +44 (0)1382 381489
Email: j.s.watson@dundee.ac.uk