Evgen and University announce Memorandum of Understanding
Published On Thu 5 Dec 2019 by Roddy Isles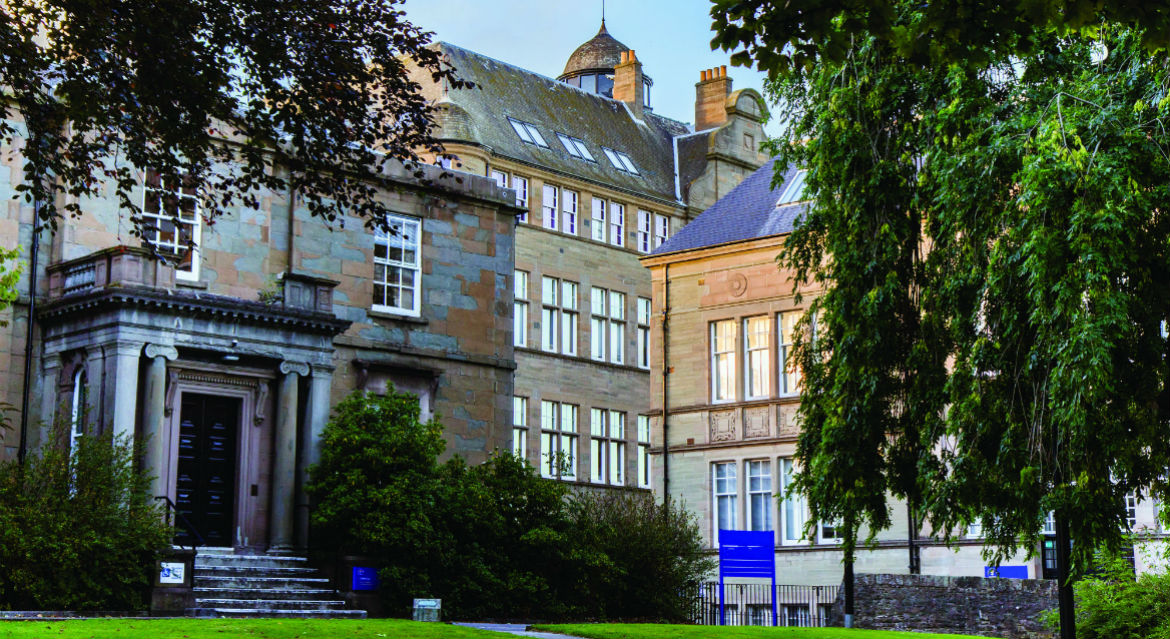 Evgen Pharma, a clinical-stage drug development company focused on the treatment of cancer and neurological conditions, has announced it has entered into a Memorandum of Understanding with the University of Dundee to advance SFX-01 towards a clinical trial in non-alcoholic steatohepatitis ("NASH") and liver fibrosis. Evgen has agreed to supply SFX-01 to support a potential future clinical trial led by John Dillon, Professor of Hepatology and Gastrenterology in the University's School of Medicine.
With the assistance of Evgen, Professor Dillon will lead the process to secure appropriate grant funding and obtain clinical trial regulatory approval. The intention is to utilise advanced MRI scanning technology to investigate whether SFX-01 can reverse the hallmarks of NASH in a proof-of-concept clinical trial. Clinical data arising from a successful trial will support subsequent development, regulatory approval and commercialisation of SFX-01 in NASH and liver fibrosis. Evgen will be granted an option to the clinical data on fair commercial terms to enable it to advance development and commercialisation.
Non-alcoholic fatty liver disease ("NAFLD") is now regarded as the most common liver condition in the developed world, affecting up to 30% of the general population. NAFLD represents a spectrum of phenotypes ranging from simple steatosis (fatty infiltration), through NASH to cirrhosis.
Approximately 30% of adults in the general population have NAFLD, and 10%-20% of these have NASH. Amongst patients with NASH, 20-30% are at risk of developing cirrhosis and subsequently dying from end-stage liver disease within 20 years. In view of the tens of thousands of individuals who are likely to develop NASH in the next decade, it is clear that this disease will represent a major burden to healthcare in the UK.
Professor John Dillon and colleagues have previously published research that showed that drug-induced activation of the Nrf2 pathway could reverse insulin resistance, suppress hepatic steatosis, and mitigated against NASH and liver fibrosis. On this basis, Professor John Dillon approached Evgen, the developer of SFX-01, a development stage drug that is known to activate the Nrf2 pathway and has demonstrated excellent safety and tolerability in previous clinical trials.
John Dillon, Professor of Hepatology and Gastrenterology at the University of Dundee's the School of Medicine, said,"We are delighted that Evgen will support our plans to undertake a clinical trial on SFX-01 in patients with NASH. Oxidative stress is pivotal to the development of NASH and our research suggests that activation of the Nrf2 pathway, which in turn reduces oxidative stress, can reverse the pathology."
Dr Stephen Franklin, CEO of Evgen Pharma, commented,"As a result of the successful fundraise in April of this year, we are now in a position to be able to expand the toxicology package for SFX-01 which is a prerequisite to being able to support the trial design proposed by Professor Dillon and colleagues. We are particularly excited by this trial design because of the use of advanced MRI imaging of the liver which will give an objective measure of the extent to which SFX-01 can modulate the pathology of the disease."
For media enquiries contact:
Roddy Isles
Head of Corporate Communications
University of Dundee
Nethergate, Dundee, DD1 4HN
Tel: +44 (0)1382 384910
Mobile: 07800 581902
Email: r.isles@dundee.ac.uk