Dundee scientist is Scotland's top entrepreneurial academic
Published On Thu 26 Sep 2019 by Jonathan Watson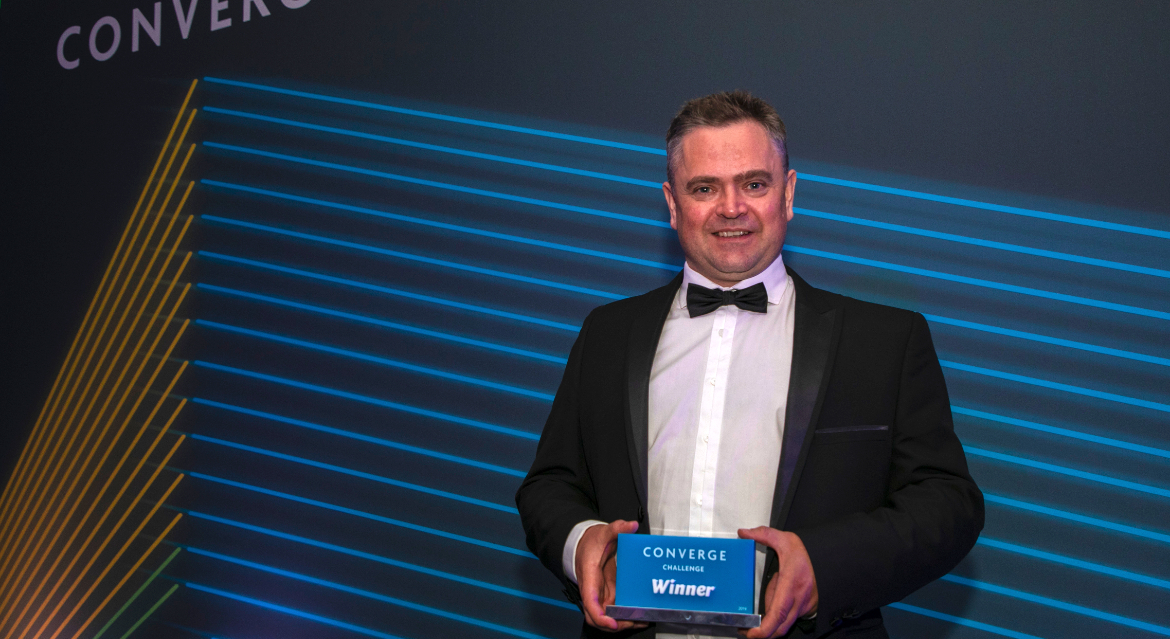 An entrepreneurial scientist from the University of Dundee has proven his business concept is more than skin deep after winning one of the country's top enterprise awards.
Dr Andrew Woodland has been named the winner of the 2019 Converge Challenge, scooping £78,000 to develop his new drug discovery company, In4Derm.
At a glittering reception at V&A Dundee, Dr Woodland triumphed over 17 fellow academic entrepreneurs with his business, which re-engineers oral drugs and turns them into novel topical drugs to improve the lives of patients living with skin diseases such as eczema.
A Portfolio Manager within Dundee's School of Life Sciences, Dr Woodland said, "This is something I've been working on for the past seven years. It's always been a dream of mine to form my own company and I've had tremendous support from the University.
"There has been a lot of hard work to get to this stage so to win Converge really was an incredible moment - I did wonder if they really did call out my name.
"Now we will spend the next six months finalising our business plan and seeking investment."
Converge is Scotland's leading entrepreneurial development programme for staff, students and recent graduates of Scottish Universities and Research Institutes. Converge represents all of Scotland's Universities and Research Institutes, demonstrating a strong collaborative enterprise agenda in Scotland.
The programme has trained 300 aspiring academic entrepreneurs and supported over 200 businesses, with an overall 84% survival rate. As In4Derm begins to mature it will be supported by Scottish Enterprise's High Growth Spin Out programme.
Richard Lochhead MSP, Minister for Further Education, Higher Education and Science, said, "Warmest congratulations to winner Andrew Woodland from the University of Dundee, on the success of his ground-breaking drugs firm In4Derm.
"The overall entrants to Converge this year were outstanding and once again demonstrates Scotland's strengths in academic innovation and entrepreneurship."
For media enquiries contact:
Jonathan Watson
Media Relations Officer
University of Dundee
Nethergate, Dundee, DD1 4HN
Tel: +44 (0)1382 381489
Email: j.s.watson@dundee.ac.uk