Dundee scientist awarded prestigious Waddington Medal
Published On Thu 11 Apr 2019 by Grant Hill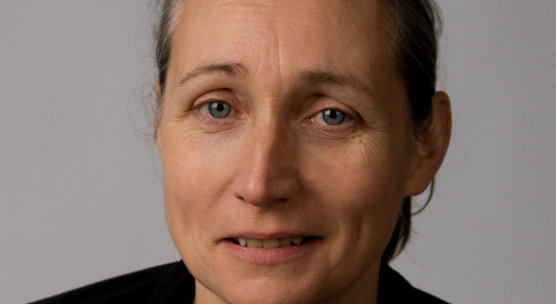 Professor Kate Storey, of the University of Dundee, has been awarded the Waddington Medal by the British Society for Developmental Biology.
The Waddington Medal is the only national award in Developmental Biology. It honours outstanding research performance as well as services to the subject community. The medal is awarded annually at the BSDB Spring Meeting, where the recipient presents the Waddington Medal Lecture.
Professor Storey is Head of the Division of Cell & Developmental Biology and Chair of Neural Development in the School of Life Sciences at Dundee.
Research in her laboratory is focused on investigating how cells become different from each other during embryonic development, particularly neural cells in the developing spinal cord.
Professor Storey said, "I am delighted and honoured to have received this prestigious award. This recognises the discovery of molecular mechanisms that direct the differentiation of the nervous system, made with many students and post-doctoral researchers in my group and with numerous collaborators over the years."
Professor Storey completes a hat-trick of Dundee winners of the Waddington Medal, following Professor Jeff Williams (2004) and Professor Cheryll Tickle (1998), showing the long term excellence of research in Cell & Developmental Biology in the School of Life Sciences.
Professor Julian Blow, Dean of the School of Life Sciences, said, "It is always a great pleasure to see our staff being awarded the major prizes in their field of science, and that is certainly the case with the award to Kate Storey of the Waddington Medal.
"This recognises a long career of great impact full of exciting and important discoveries."
For more on the Waddington Medal and Professor Storey's work see http://bsdb.org/2019/04/08/kate-storey-waddington-medal-winner-2019/.
For media enquiries contact:
Grant Hill
Press Officer
University of Dundee
Nethergate, Dundee, DD1 4HN
Tel: +44 (0)1382 384768
Mobile: 07854 953277
Email: g.hill@dundee.ac.uk