Val McDermid Award to celebrate crime writing course success
Published On Thu 16 Aug 2018 by Grant Hill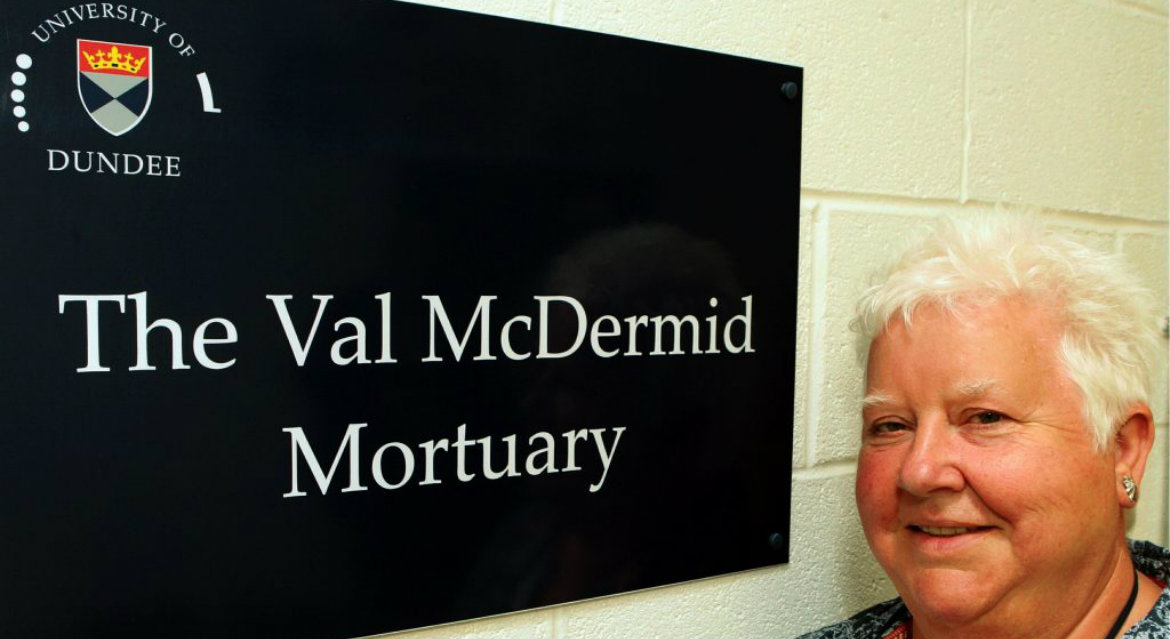 Best-selling author Val McDermid has lent her name to a prize recognising the top student on a University of Dundee course for aspiring crime writers.
The Val McDermid Award will be presented annually to the MLitt Crime Writing and Forensic Investigation student who produces the best dissertation as part of their course. The inaugural prize will be awarded at Dundee's graduation ceremony in November.
This Masters degree is the first of its kind in the UK and sees academics from the University's School of Humanities and Centre for Anatomy & Human Identification (CAHID) share their expertise and guide students through key aspects of crime, science and the law.
Val said, "I'm delighted to be associated with the prize for the best MLitt dissertation in this new and exciting joint discipline. I'm sure it's going to be the first step on some very exciting literary journeys for these students. Some of us will have to look to our laurels!"
Val is an honorary graduate of the University, while CAHID's Val McDermid Mortuary was named in her honour following a campaign to raise money for the cutting-edge facility. She and other crime writers regularly work with staff at CAHID to ensure the scientific veracity of the gory scenes in their books.
The crime genre is gaining increased attention from critics and academics, and the most borrowed books from libraries are crime novels. The Dundee course provides students with modules in creative writing, the history of forensic science and the use of forensic evidence in court.
Course director Dr Aliki Varvogli said, "We are absolutely delighted to be celebrating Val's long-standing relationship with the University. This course is for anyone who has ever wanted to write a crime novel, and there is no one better to help us honour our students' achievement than Val McDermid.
"This is a course like no other. Students with a passion for all kinds of crime writing benefit from the world-leading expertise of our colleagues in forensic science, while also learning about the history of policing and forensic technologies."
To find out more go to www.dundee.ac.uk/study/pg/crime-writing-forensic-investigation.
For media enquiries contact:
Grant Hill
Press Officer
University of Dundee
Nethergate, Dundee, DD1 4HN
Tel: +44 (0)1382 384768
Mobile: 07854 953277
Email: g.hill@dundee.ac.uk