Top of the plots: New allotments take root on campus
Published On Wed 1 Aug 2018 by Jonathan Watson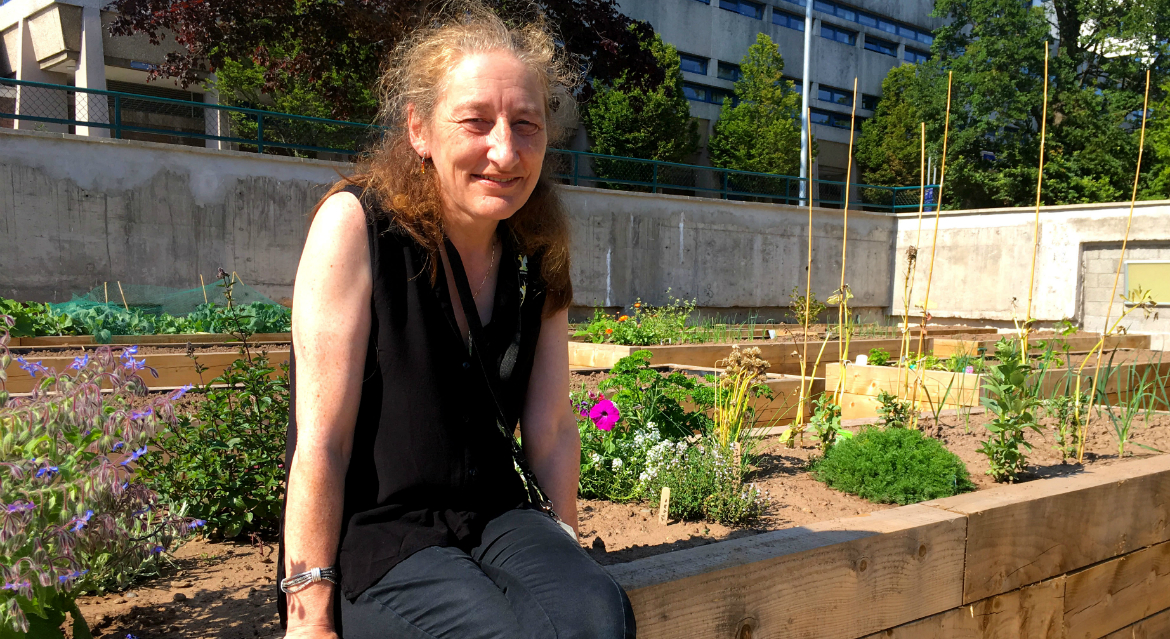 Students at the University of Dundee are being encouraged to think earthworm instead of bookworm following the creation of new allotments on campus.
Plot holders can look forward to good thymes cultivating herbs or the swede taste of success with home grown vegetables after 20 raised beds were created on the site of the former Biological Sciences Institute on Miller's Wynd.
Trudy Cunningham, Environment and Sustainability Officer, said that the idea cropped up after being repeatedly approached for growing spaces by both staff and students.
"There are already plots at our Botanic Garden, but there is such high demand that we had always wanted to put in more.
"Beds will be allocated to each of our city campus residences at Heathfield, Belmont, Belmont Tower, Seabraes and The Hub, with the remaining beds available to be used by staff, student groups and the wider community. Some of the beds have already been allocated, meaning that growers have been able to make the most of the fantastic weather we've been enjoying this summer."
While primarily acting as a teaching resource, it is hoped that the plots will be used to grow fruit and vegetables and encourage students to develop their horticultural skills. Three of the beds are also raised to allow wheelchairs users to enjoy the space.
Adjacent to the allotments is the newly-established edible garden, designed to promote healthy living within both the student and wider community.
"Everything in the space can be eaten and it is a fantastic way of teaching people about how the food we eat travels from plant to plate," continued Trudy,
"We will also be hosting events and workshops throughout the year in both spaces, making them really vibrant additions to campus life."