Study uncovers literacy challenge among teenagers due to lack of reading focus in secondary school
Published On Thu 22 Feb 2018 by Grant Hill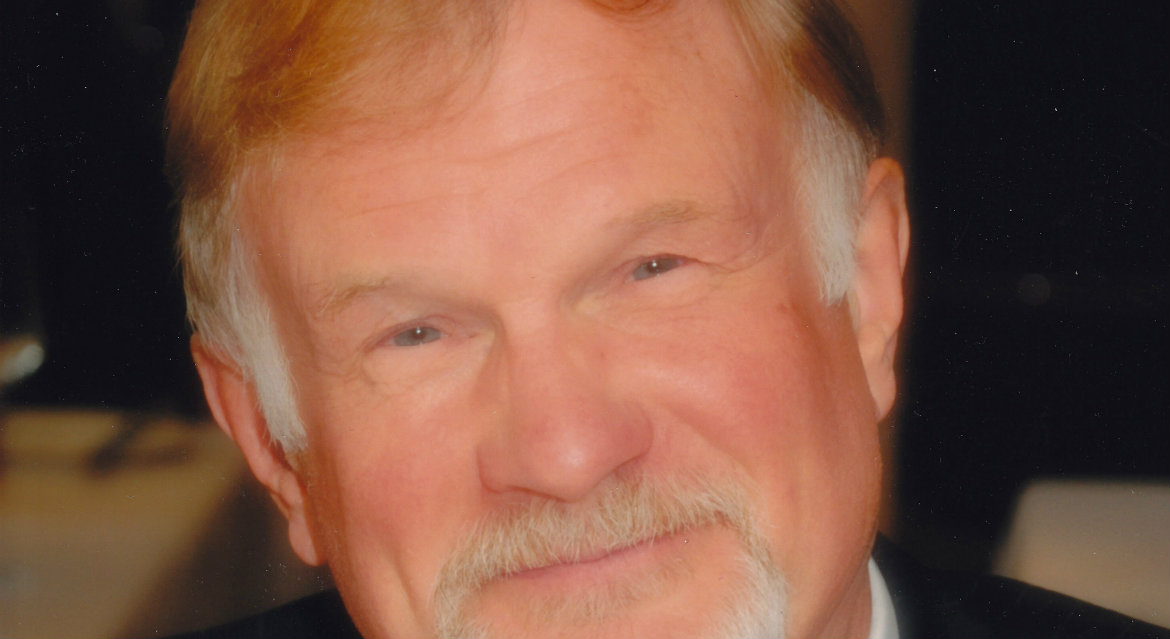 Reading habits of 29,524 Scottish young people analysed
Secondary school pupils still lag behind primary in reading in relative terms
David Walliams and Jeff Kinney among Scotland's most-read authors, while Roald Dahl's classics retain their popularity
A UK-wide study of children's reading habits has found that Scottish secondary school pupils, like their peers in other countries, are not reading challenging enough books.
The What Kids are Reading Report, analysed by the University of Dundee's Professor Keith Topping, was written using data compiled by literacy and assessment provider Renaissance UK. It looked at the reading habits of almost 1 million children across Scotland, England, Wales, Northern Ireland, and, for the first time, the Republic of Ireland.
This year's report was the largest in the 10-year history of What Kids are Reading. The study of 29,524 pupils across Scotland also reveals the most popular books and authors among Scottish school children. It highlights a persistent problem across the UK in encouraging secondary school pupils to read challenging and age-appropriate books.
Book difficulty levels rise sharply in the early years of formal education, meaning that primary pupils are typically reading more advanced books for their chronological age. However, this progress stops at around age 11 and the difficulty of books read falls as pupils get older. This decline exists among both boys and girls and across all parts of the UK.
In the final year of primary school, Scottish pupils are reading one year less than their chronological age but this gap doubles by the first year of secondary school. In the later years of secondary school, pupils are reading at least three years below their chronological age – meaning that many pupils sitting their National 4 and 5 examinations at age 16 have the reading ability of a 13-year-old or lower.
Professor Topping, Professor of Education and Social Research at Dundee, said, "The uniformity of the fall in literacy levels is striking as it cuts across boys, girls and all parts of the UK.
"To avert a further slide in literacy levels in secondary schools, pupils should be encouraged to push themselves to read more difficult books.
"By their teenage years pupils are more likely to take advice from their friends and peers than their teachers and parents about the types of books they should be reading. With this in mind, teachers could encourage them to talk more openly about what they are reading and make appropriate suggestions to their classmates."
The Renaissance study also found that primary school pupils read books with a greater understanding than their secondary school counterparts, with reading comprehension falling sharply in teenage years in relative terms. Pupils in secondary school are also reading books that are no harder than those in primary school.
Few secondary schools build dedicated reading time into the timetable when compared with their primary counterparts. Renaissance is calling for secondary schools to consider building dedicated reading time into the curriculum to ensure that teenagers do not fall further behind.
Renaissance UK Managing Director Dirk Foch said, "The vast majority of primary schools place an emphasis on developing pupils' literacy skills. However, this is rarely continued once pupils go to secondary school. This makes maintaining literacy levels among teenagers a persistent challenge for teachers and policy makers.
"The fall in teenagers' reading ages is striking. By the time many come to sit their National 4 and 5 examinations, many will have a reading age of 13 or less, meaning that they could even struggle to comprehend their exam papers. This could have a significant impact on their future academic success.
"Evidence shows that pupils make the most progress when they read for just 15 minutes per day, so I would encourage all secondary school teachers to build some dedicated reading time into the timetable to avert a further fall in literacy levels among young people."
Most Popular Book Titles in Scottish Primary Schools
| | | | |
| --- | --- | --- | --- |
| Rank | Book | Author | Number of times read |
| 1 | The Midnight Gang | David Walliams | 1,217 |
| 2 | Gangsta Granny | David Walliams | 1,145 |
| 3 | Diary of a Wimpy Kid | Jeff Kinney | 1,135 |
| 4 | The Twits | Roald Dahl | 1,128 |
| 5 | Diary of a Wimpy Kid: Double Down | Jeff Kinney | 1,039 |
| 6 | Diary of a Wimpy Kid: Dog Days | Jeff Kinney | 1,029 |
| 7 | Diary of a Wimpy Kid: Roderick Rules | Jeff Kinney | 992 |
| 8 | Billionaire Boy | David Walliams | 971 |
| 9 | Diary of a Wimpy Kid: The Ugly Truth | Jeff Kinney | 924 |
| 10 | Diary of a Wimpy Kid: The Last Straw | Jeff Kinney | 904 |
Most Popular Book Titles in Scottish Secondary Schools
| | | | |
| --- | --- | --- | --- |
| Rank | Book | Author | Number of times read |
| 1 | The Boy in the Striped Pyjamas | John Boyne | 434 |
| 2 | Diary of a Wimpy Kid | Jeff Kinney | 418 |
| 3 | Diary of a Wimpy Kid: Double Down | Jeff Kinney | 416 |
| 4 | Diary of a Wimpy Kid: The Long Haul | Jeff Kinney | 381 |
| 5 | Diary of a Wimpy Kid: Roderick Rules | Jeff Kinney | 380 |
| 6 | Diary of a Wimpy Kid: Dog Days | Jeff Kinney | 376 |
| 7 | Harry Potter and the Philosopher's Stone | J K. Rowling | 366 |
| 8 | Gangsta Granny | David Walliams | 357 |
| 9 | Diary of a Wimpy Kid: The Third Wheel | Jeff Kinney | 352 |
| 10 | Billionaire Boy | David Walliams | 334 |
Notes to editors
About Renaissance
Renaissance is the world's largest online assessment provider and supports over 1.3 million students across over 5,500 schools in the UK to become independent readers
Renaissance support literacy and numeracy teaching in over 12% of all English primary schools and 64% of English secondary schools
Renaissance's software gives schools an accurate picture of each individual pupil's ability, enabling teachers to tailor instruction and personalise practice to raise standards accordingly
Rather than ranking students or schools, Renaissance's programmes – Accelerated Reader, Accelerated Maths and Star Assessments – measure how far pupils have progressed in their studies and tells them what they must do to improve. This reduces stress and makes learning more enjoyable for both pupils and teachers
Data from the Accelerated Reader software was used in this research
About the What Kids Are Reading Report
The 10th annual What Kids Are Reading Report examines the book-reading habits of pupils in British and Irish schools
It summarises the efforts of 963,678 UK pupils who read 18,044,078 books in 4,364 schools across the UK
Data from Renaissance's Accelerated Reader software was used in this research
The research was conducted by Keith Topping, a Professor of Educational and Social Research at the University of Dundee's School of Education and Social Work
For media enquiries contact:
Grant Hill
Press Officer
University of Dundee
Nethergate, Dundee, DD1 4HN
Tel: +44 (0)1382 384768
Mobile: 07854 953277
Email: g.hill@dundee.ac.uk