Royal Society honour for Professor Tracy Palmer
Published On Wed 9 May 2018 by Roddy Isles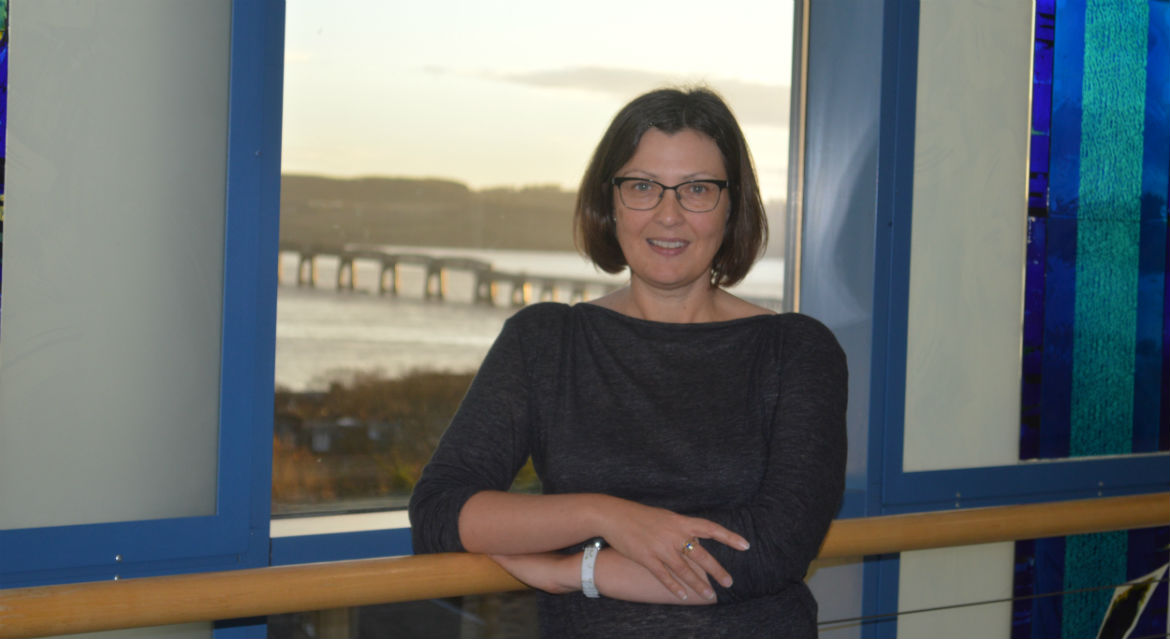 Professor Tracy Palmer of the University of Dundee has been named a Fellow of the Royal Society (FRS), the world's oldest scientific academy in continuous existence.
Professor Palmer holds a Chair in Molecular Microbiology in the School of Life Sciences at Dundee. Her research career has been focussed on the study of bacteria. She is particularly interested in the processes by which bacteria such as E. coli interact with their surroundings and has published over 100 papers on the subject, gaining international recognition as one of the leading experts in the field.
The Royal Society is the national academy of science of the UK and the Commonwealth and is one of the world's most prestigious institutions of science. Its aim is to promote excellence in science.
Being made Fellow of the Royal Society is a major honour for any scientist. The Fellowship of the Royal Society is made up of the most eminent scientists, engineers and technologists from the UK and the Commonwealth. Past Fellows and Foreign Members have included Newton, Darwin and Einstein.
"Being made a Fellow of the Royal Society is something I have dreamt of but you can never really expect it is going to happen," said Professor Palmer. "I was physically shaking when I got the news, because I couldn't quite believe it.
"For any scientist this is a major landmark in a career and I am deeply honoured."
Professor Palmer's first degree was in Biochemistry at the University of Birmingham. She joined the School of Life Sciences at Dundee from her previous post at the John Innes Centre in July 2007.
In 2009 she became head of the Division of Molecular Microbiology. She has received numerous awards throughout her career. In 2002 she jointly received the Microbiology Society Fleming Prize with her longstanding collaborator Ben Berks for their description of the bacterial Tat pathway. She was elected a Fellow of the Royal Society of Edinburgh in 2009, a Fellow of the American Academy of Microbiology in 2015, and a Member of the European Molecular Biology Organisation in 2017.
Her group were one of the first to describe the Tat system, an unusual pathway that bacteria use to secrete proteins into the environment. This pathway is used by bacteria to transport proteins that cause disease in humans and animals, and that can degrade antibiotics such as penicillin.
More recently, she has also worked on another protein secretion system, named Type VII, in the human pathogen Staphylococcus aureus. Her group demonstrated that S. aureus uses this system to secrete a toxin that kills neighbouring bacteria, a process which is likely to be critical to allow the bacterium to compete with other organisms when it colonises the human body.
Professor Palmer is set to take up a new position at Newcastle University in August 2018.
For media enquiries contact:
Roddy Isles
Head of Corporate Communications
University of Dundee
Nethergate, Dundee, DD1 4HN
Tel: +44 (0)1382 384910
Mobile: 07800 581902
Email: r.isles@dundee.ac.uk