Major European Forensic Science award for Dundee Professor
Published On Fri 31 Aug 2018 by Grant Hill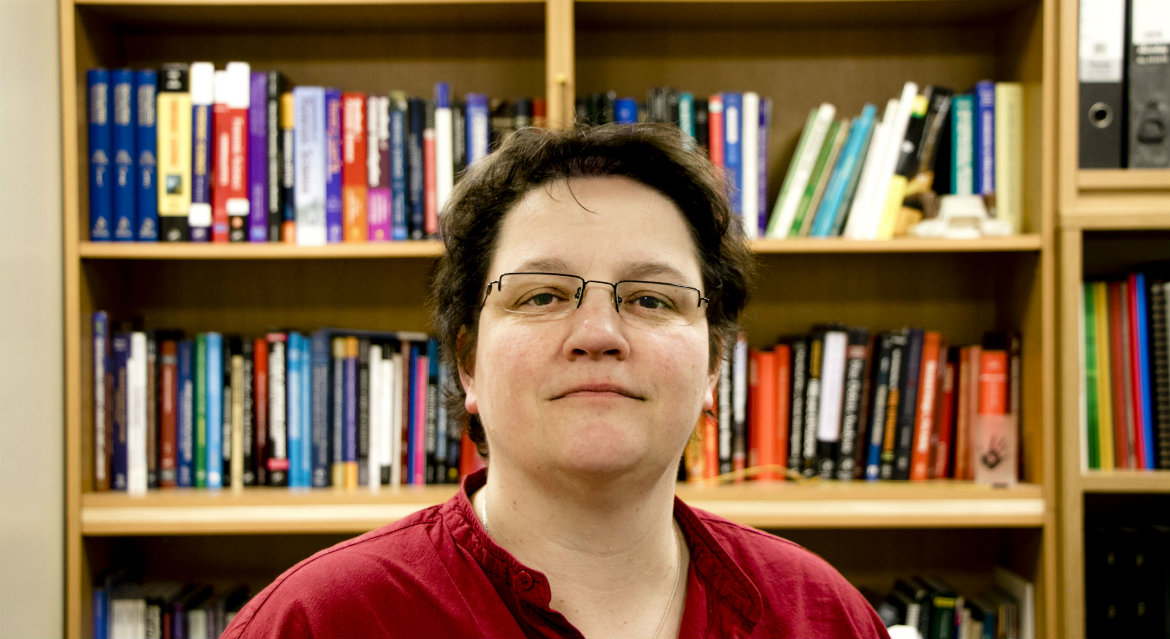 Professor Niamh Nic Daeid, of the University of Dundee, has been named the recipient of the European Network of Forensic Science Institutes (ENFSI) Distinguished Forensic Scientist Award.
Professor NicDaeid, Director of the Leverhulme Research Centre for Forensic Science (LRCFS) at Dundee, is the first woman to be presented with the honour, and also the first person from a UK academic institution.
The award is highly prestigious and is only given once every three years to 'honour an individual who has performed outstanding scientific work in forensic science'.
She was presented with the award at the European Academy of Forensic Science meeting in Lyon today.
Professor Nic Daeid said, "I am deeply honoured to receive this award, particularly as it comes from people working within the field of forensic science and while I may be the named recipient this award is equally a testament to the hard work and success of my research team and students.
"I also take this as great encouragement for the work that the LRCFS team are undertaking in partnership with our professional colleagues from law enforcement, forensic science and the Judiciary. Together we are building stronger scientific foundations for forensic science which will underpin the interpretation of scientific evidence in the service of justice."
Professor Nic Daeid is a Forensic Chemist with specialisms including fire investigation, clandestine drug chemistry, explosives, and fingerprint enhancement. She also undertakes forensic casework in these areas. She has chaired the ENFSI European Working group on Fire and Explosion Investigation, the INTERPOL forensic science managers symposium and is deputy chair of the Scientific Advisory Board of the International Criminal Court.
This year she has given evidence as one of the expert witnesses in the Grenfell Tower public inquiry.
Professor Niamh Nic Daeid is a Fellow of the Royal Society of Edinburgh, the Royal Society of Chemistry, the Institute of Chemistry of Ireland, the Royal Statistical Society and the Chartered Society of Forensic Science. She has previously been awarded the Peter Ganci award for services to fire investigation, the PW Allen Award for forensic science research, the Brownfield Briefing award for scientific advancement and the Geneva Inventions Silver Award for innovation.
The European Network of Forensic Science Institutes (ENFSI) was founded in 1995 with the purpose of improving the mutual exchange of information in the field of forensic science. This, as well as improving the quality of forensic science delivery in Europe, have become the main issues of the network.
For media enquiries contact:
Grant Hill
Press Officer
University of Dundee
Nethergate, Dundee, DD1 4HN
Tel: +44 (0)1382 384768
Mobile: 07854 953277
Email: g.hill@dundee.ac.uk