Dundee pupils `Powering Transformation'
Published On Wed 2 May 2018 by Roddy Isles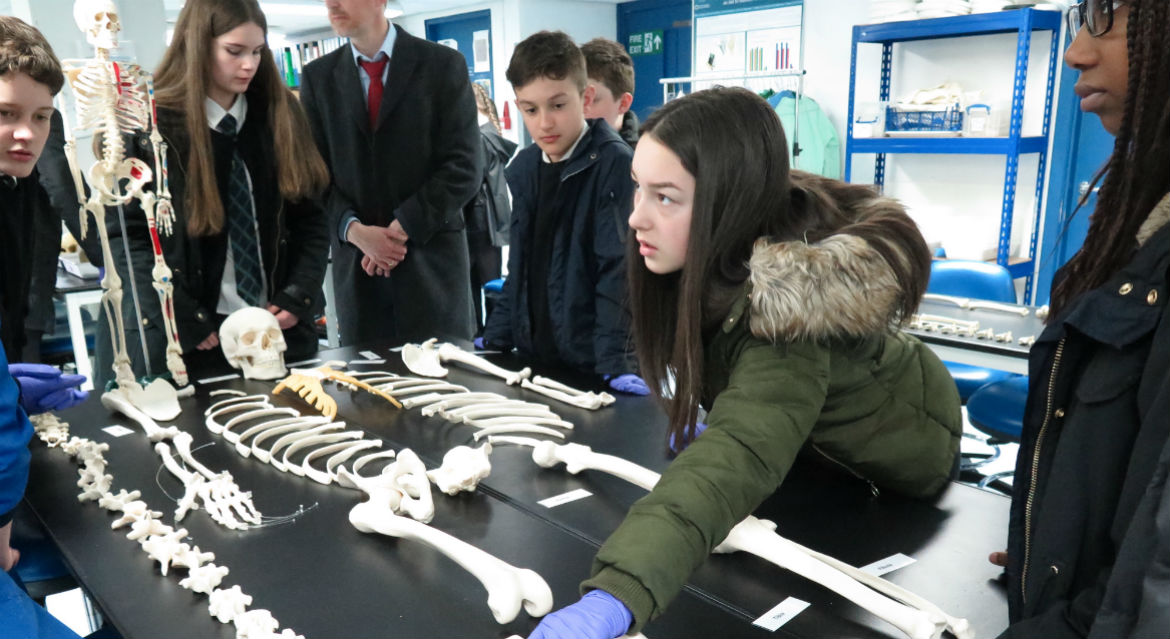 Hundreds of secondary school pupils from across Dundee are `Powering Transformation' at the University of Dundee this week with the help of the Transformation Trust.
Students from five schools – Braeview Academy, Baldragon Academy, St Paul's RC Academy, Harris Academy and Morgan Academy – have been taking part in the Powering Transformation workshop, developed by the Transformation Trust and supported by Dell. It is the first time the Transformation Trust have run the event in Scotland.
The pupils have been given the chance to visit and work in departments across the University, mainly in science and engineering, including the world-renowned Centre for Anatomy and Human Identification.
Powering Transformation is aimed at raising aspirations, supporting engagement with higher education and encouraging responsible use of technology. The programme provides students with what is likely their first insight into higher education, while demonstrating the potential for technology to overcome social issues. Key throughout the programme is the notion that young people and students themselves can be the real agents of social change.
This week's programme, hosted by the University of Dundee, gives 300 S1 and S2 students the opportunity to use the latest Dell technology in a creative way to engage with the world around them. Thinking about local social issues that affect their community, students have been working in teams to come up with innovative, solution-based technological designs that are aimed at overcoming one of the identified social problems.
So far, students have designed apps to prevent cyber bullying, robots to combat vandalism and technologies to overcome underage and antisocial drinking to name but a few.
The Transformation Trust is a national education charity dedicated to opening the doors of opportunity to students throughout the country, providing a range of enrichment opportunities to the most disadvantaged schools in the country, to maximise students' academic attainment and professional aspirations. Following the success of Powering Transformation last year, the Transformation Trust partnered with the University of Dundee's Widening Access department to launch the programme for schools in Scotland.
Cate Smith, Programme Manager at the Transformation Trust, said, "We believe that social or economic background should in no way be a determinant of a child's future, and we're committed to levelling the playing field of opportunity. We're delighted to be offering this programme for the first time in Scotland, and specifically with the University of Dundee, who have been committed to widening access in higher education for over 20 years."
Dr John Blicharski, Access & Participation Manager at the University of Dundee, said, "We are delighted to be working with the Transformation Trust to create this opportunity for pupils in Dundee. This is an innovative programme that gives young people an insight into higher education and the chance to work with some of the latest technology provided by Dell."
For media enquiries contact:
Roddy Isles
Head of Corporate Communications
University of Dundee
Nethergate, Dundee, DD1 4HN
Tel: +44 (0)1382 384910
Mobile: 07800 581902
Email: r.isles@dundee.ac.uk