Dundee and CSM Academy launch Singapore nursing partnership
Published On Thu 31 May 2018 by Roddy Isles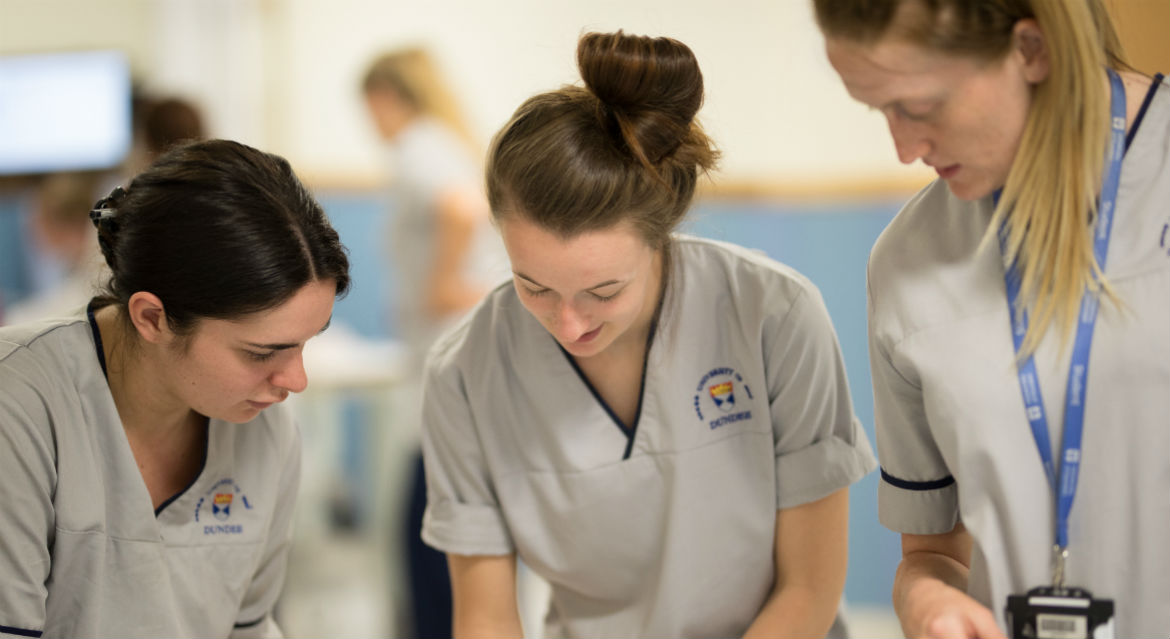 The University of Dundee has established a new partnership in Singapore with CSM Academy International which will see degree-level education provided for hundreds of Singaporean registered nurses every year.
The University will provide a combination of in-country and online education for nurses looking to `top-up' their diploma to degree qualification.
Professor Lynn Kilbride, Dean of the School of Nursing and Health Sciences at Dundee, said, "This is a collaboration that broadens our international activity and provides the benefits of degree education from a nursing school at a world top 200 university to a new audience.
"The BSC Nursing and Health programme we will be delivering has been tailored specifically for Singapore and will ensure nurses are fully equipped to meet the challenges of their healthcare system."
Lynn Chow, founder and Chief Executive of CSM Academy International, said, "CSM Academy International is honoured to be partnering with the University of Dundee, a world-leading university, to deliver their BSc Nursing and Health degree in Singapore.
"This specially designed nursing degree, accredited by the Singapore Nursing Board, will make a difference in advancing the capabilities of our nurses in Singapore."
The first intake of students will commence in September, with the next intake May in 2019. Following this, there will be three intakes per year (September, January and May).
"This is a blended programme of face-to-face and online learning and will involve our staff from Dundee working in Singapore at key points on the programme," said Professor Kilbride.
The University of Dundee is one of the top-rated universities in the UK for teaching (3rd for teaching quality in the 2019 Guardian University Guide) and earned the highest possible Gold Award in last year's Teaching Excellence Framework. Dundee is one of the world's top 200 universities (Times Higher Education World University Rankings 2017)
CSM Academy International was established in April 2005 specialising in Service Management related education programs with a core competence in healthcare services education in Singapore, working with a range of overseas universities and organisations.
For media enquiries contact:
Roddy Isles
Head of Corporate Communications
University of Dundee
Nethergate, Dundee, DD1 4HN
Tel: +44 (0)1382 384910
Mobile: 07800 581902
Email: r.isles@dundee.ac.uk