Causing a scene: student's film to light up Dundee heritage site
Published On Thu 9 Aug 2018 by Grant Hill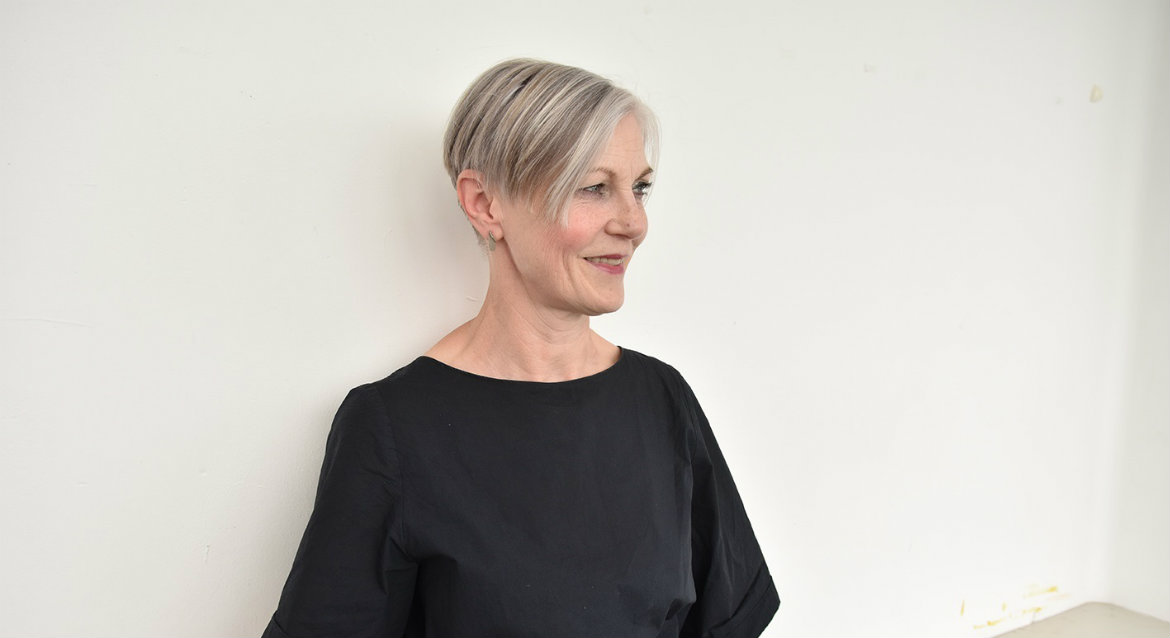 A film depicting three generations of women working with jute is to be projected onto the exterior of Dundee's Verdant Works museum as part of this year's Duncan of Jordanstone College of Art & Design Masters Show celebrations.
The film forms part of Rosemary Taylor's final project for her MFA Art Society & Publics course. Her film depicts three pairs of hands – her daughter's, her mother's, and her own – engaged in making repetitive motions using jute.
Rosemary's film will be screened onto Verdant Works and visible from West Henderson's Wynd on two dates – following the Masters Show opening on Friday 17 August at 9.30pm and after a short talk by the artist at Verdant Works on Saturday 18 August at 9pm. Her Masters Show exhibit also features an installation at the Cooper Gallery.
"The event will draw attention to the site-specific part of my Masters Show," she explained. "It will highlight the relationship between the location, the generations of women who worked there, and my work. It's a celebration of the culmination of the research and practical work I have carried out over the year of studying on the MFA Art, Society & Publics programme."
Rosemary's work developed from her interest in material, especially that with embedded history, culture and memory. The movements in the film, which never result in a finished article, emphasise jute's history in the city as well as the never-ending nature of women's work as Rosemary uses jute to explore material, touch, the handmade, and the passing of time.
The 2018 Masters Show takes place from Friday 17 to Sunday 26 August and celebrates transformative design and visually stunning art from eight of the UK's most innovative and exciting postgraduate courses.
The exhibition will mark the culmination of Rosemary's second stint as a student at Duncan of Jordanstone. She graduated in Fine Art in 1985 before returning to the city to study for her postgraduate degree more than 30 years later.
Edinburgh-based Rosemary decided to return to Duncan of Jordanstone because the course offered the opportunity to develop the intellectual and practical concerns of her practice, giving her a better understanding of where it sits within the contemporary artistic community. She is also excited about Dundee's growing cultural scene.
"Dundee is much changed from the last time I studied here," she continued. "It's an exciting time for the city. I feel there are more opportunities in the city for artists with all sorts of developments taking place. Dundee Contemporary Arts has been a great addition to the city, as will V&A Dundee be when it opens."
The Duncan of Jordanstone College of Art & Design Masters Show 2018 show opens on Friday 17 August and the exhibition continues until Sunday 26 August. More information can be found at https://www.dundee.ac.uk/mastersshow/2018/.
For media enquiries contact:
Grant Hill
Press Officer
University of Dundee
Nethergate, Dundee, DD1 4HN
Tel: +44 (0)1382 384768
Mobile: 07854 953277
Email: g.hill@dundee.ac.uk