University marks over 7000 years of staff service
Published On Thu 16 Nov 2017 by Grant Hill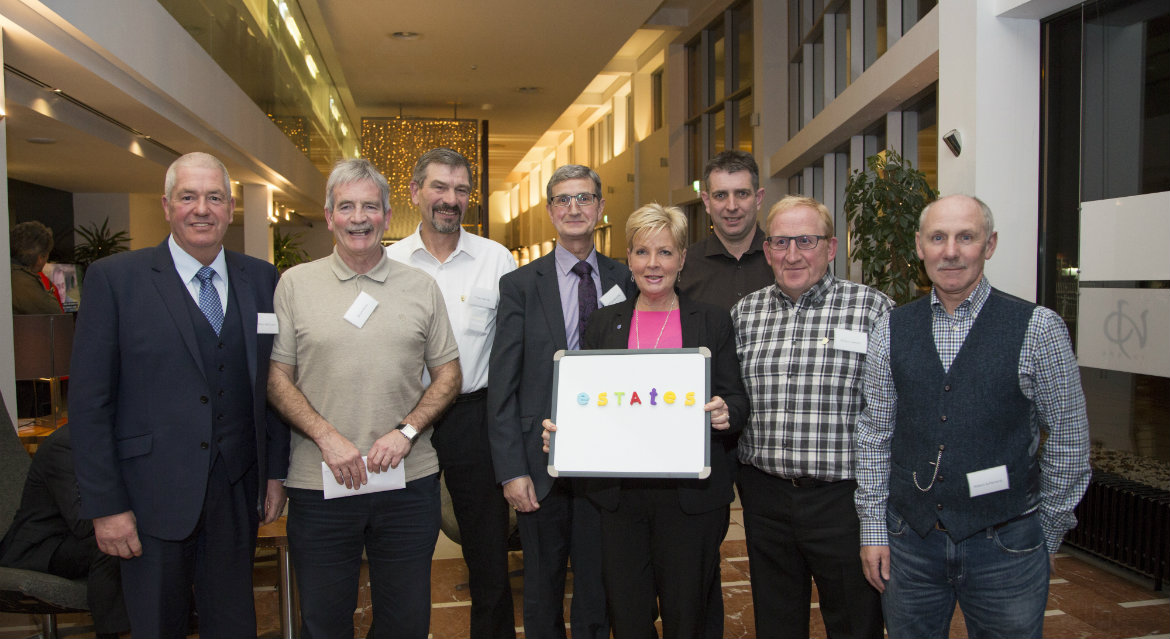 Hundreds of staff at the University of Dundee had their long service celebrated this week as part of the institution's 50th anniversary celebrations.
The University's first Long Service Awards recognised the contribution made by staff from across the campus community. Around 200 staff who have worked at the University for 25 years or more received a gift.
Even more venerable are a select band of 20 staff who have been with the University for 40 years or more.
Tallied up, the combined service of all those who attended the celebration is more than 7000 years.
Among them was University Principal Professor Sir Pete Downes, who not only helped present awards but received one himself, having worked in Dundee since 1989.
"I am delighted we are having this celebration as part of our 50th anniversary," said Professor Downes. "The shared experience and knowledge of people who have been here for over half the life of the University cannot be underestimated, and it is a significant factor in building the sense of community that is at the core of our strategy and direction.
"I came here not necessarily thinking I would be here nearly 30 years later but I feel absolutely privileged to have done so. As a fellow recipient of the Long Service Award I am delighted to be joining today's celebrations with so many of my colleagues."
For media enquiries contact:
Grant Hill
Press Officer
University of Dundee
Nethergate, Dundee, DD1 4HN
Tel: +44 (0)1382 384768
Mobile: 07854 953277
Email: g.hill@dundee.ac.uk