Universities ready to vie for Varsity
Published On Mon 20 Feb 2017 by Dominic Younger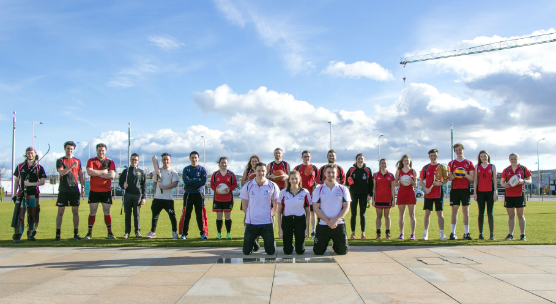 The elite of university sporting talent will do battle across more than a dozen sports as the annual Varsity tournament returns to Dundee.
Old rivalries will be resumed on Wednesday, 15th March when the University of Dundee and Abertay University teams face-off in a series of eagerly anticipated matches at the Institute of Sport and Exercise and the University of Dundee's riverside pitches.
Varsity is the biggest amateur sporting event on the Dundee calendar with more than 600 students taking part over a full day for the coveted Tay Varsity Challenge Trophy.
For the first time, Ultimate Frisbee and Archery will be added to the sporting mix, which also includes Basketball, Badminton, Volleyball, Cricket, Netball, Tennis, Triathlon, Football, Rugby, Hockey and Golf.
Each competitive win adds one point to the overall team tally and there will be a range of participation fixtures played purely for local bragging rights.
Megan Smith, Sports Union President at the University of Dundee, said, "We can't wait for another Varsity against Abertay. We've been preparing all year and cannot wait to face off against our peers.
"We hope to see our supporters join us on the 15th of March for a great day of sport."
For media enquiries contact:
Dominic Glasgow
Media Relations Officer
University of Dundee
Nethergate, Dundee, DD1 4HN
Tel: +44 (0)1382 385131
Email: d.w.glasgow@dundee.ac.uk