Students set to shine for Diwali
Published On Tue 17 Oct 2017 by Dominic Younger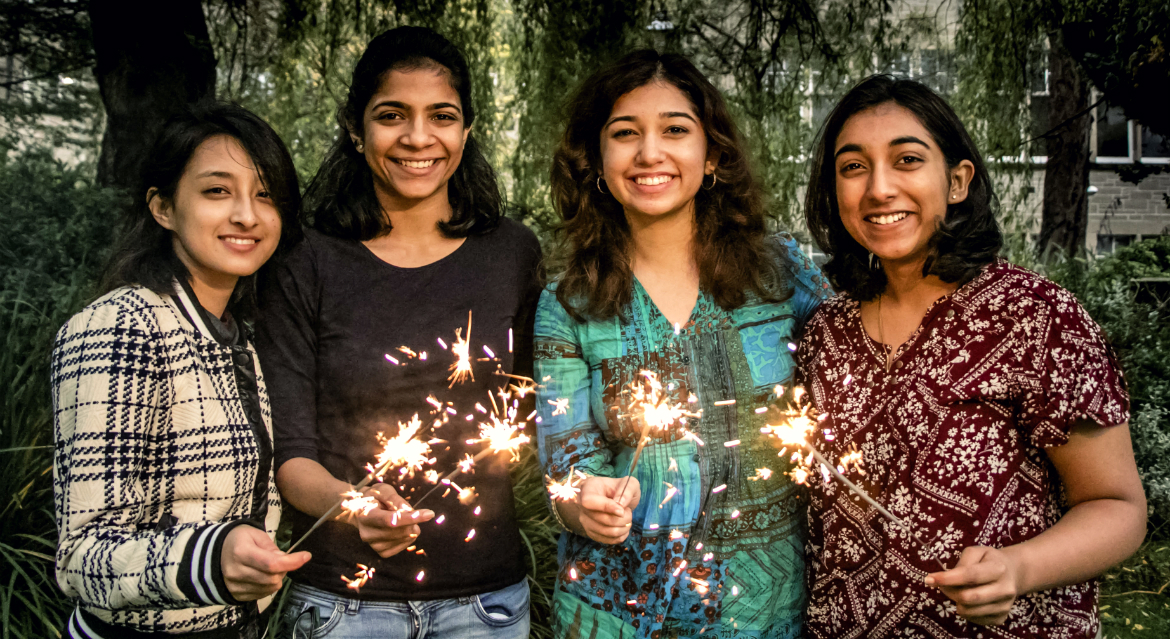 Hundreds of festival-goers are expected to bring dazzling light to the middle of Autumn this week as they celebrate Diwali at the University of Dundee.
Organised by the University' Indian Society, students and locals will be lighting up campus green for the Festival of Lights from 6.30pm until 10.30pm on Wednesday, 18th October.
Simran Chopra, President of the Indian Society, said, "Namaste Dundee! We are absolutely delighted to invite the whole Dundee community to celebrate this auspicious festival with us. We are grateful to our sponsors Taza, the Indian Buffet Restaurant, who are kindly providing a delicious meal. We will be providing entertainment – so all you need to do is bring yourselves.
"Come join us make light in the darkness and light a diya with our friendly society as part of this wonderful celebration, tickets are available on the day and families are welcome."
For media enquiries contact:
Dominic Glasgow
Media Relations Officer
University of Dundee
Nethergate, Dundee, DD1 4HN
Tel: +44 (0)1382 385131
Email: d.w.glasgow@dundee.ac.uk