Student faces loss and pain to achieve her degree
Published On Wed 21 Jun 2017 by Cara Longmuir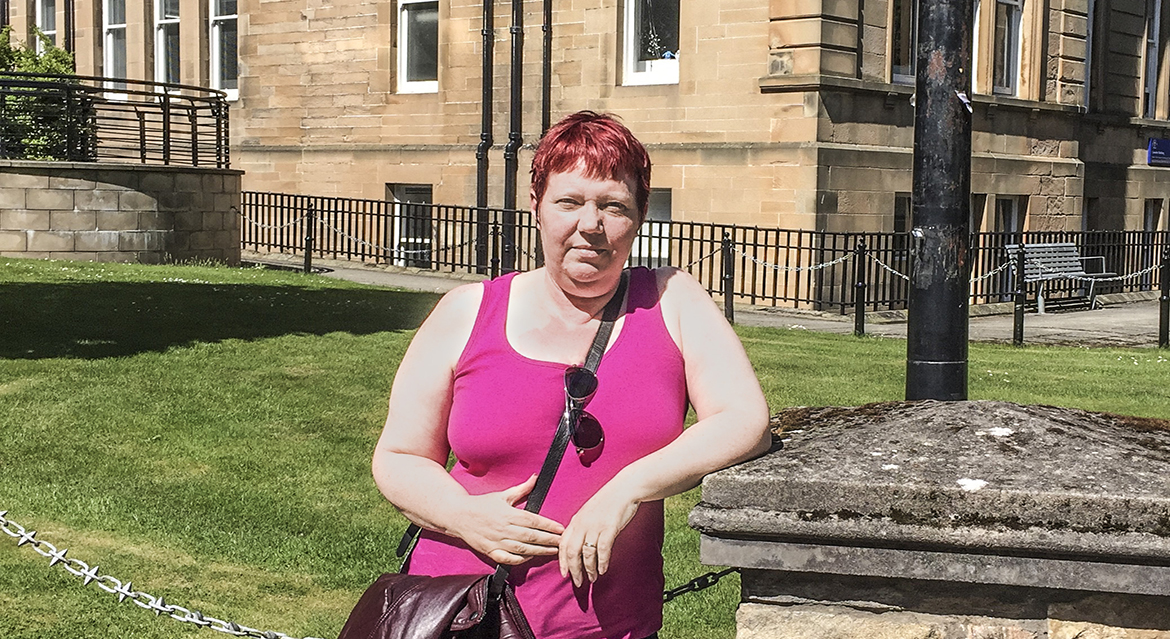 For most students, graduation is a time to celebrate with friends and family. But for Tina Christian she will spend her day thinking of those who cannot be there.
The 57 year-old University of Dundee Business Management graduate has overcome excruciating loss and debilitating health problems to collect her degree on Thursday, 22nd June.
Tina was finishing her second year when she was diagnosed with Fibromyalgia. She had started to recover and was well into her third year when she was dealt another blow, her mum passed away. She said, "I was missing lectures, missing tutorials. She passed away in the February and I didn't have time to grieve. I went straight into catch up mode and managed to get through my studies."
Tragedy would strike again for Tina as she worked towards the end of her degree. Her husband Ian was diagnosed with multiple cancers in March this year and sadly passed away the day before her first exam.
She said, "I managed to get through my exams. In reality I'm not coping now, now that it's all stopped. I was fine while I still had university. If I still had another year I'd have just gone into my fourth year and kept going."
Dr Daniel Clarke, Tina's lecturer from the School of Business has been astounded by her determination throughout her time at Dundee.
He said, "Tina has experienced a considerable amount of loss. Having lost both my parents I know something of what it means to grieve and want to 'go on' at the same time. I know how much this degree means to Tina and I can only imagine how proud her mother and husband would have been to see her cross the stage at graduation.
"Tina was a pleasure to work with on the BSc Business Management programme and she has always been a welcomed addition in any of the classes or seminars she was part of. She has shown a tremendous amount of staying power, strength and determination throughout her studies.
"She is inspiring not only to me, but to fellow teaching staff and other classmates close to her who have had the privilege of being in the classroom and sharing the same learning space with her. I look forward to cheering for her when she crosses that stage."
Tina now hopes to do her PhD in Business Management or go back to her former profession as a personal trainer, but specifically helping people who also suffer from debilitating conditions like Fibromyalgia.
The University's Summer Graduation ceremonies take place in the Caird Hall in Dundee from Wednesday, 21st June to Friday, 23th June. Morning and afternoon ceremonies will take place each day as almost 3000 graduates from around the world receive their degrees.
For media enquiries contact:
Cara Longmuir
Media Relations Officer
University of Dundee
Nethergate, Dundee, DD1 4HN
Tel: +44 (0)1382 385243
Email: c.z.longmuir@dundee.ac.uk